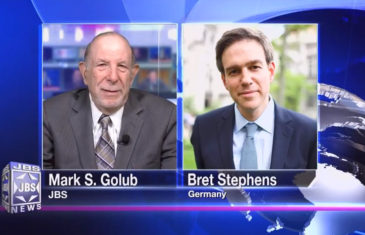 New York Times columnist Bret Stephens explains why he supports Donald Trump's pulling out of Iran Deal and comments on Mahmoud Abbas's antisemitic statements. With Mark S. Golub.
Read more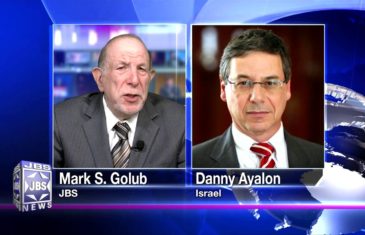 Responding to Donald Trump's withdrawal from the Iran Nuclear Deal, former Israeli Ambassador to the U.S., Danny Ayalon, and Israeli journalist from The Times of Israel, Haviv Rettig Gur, offer their analysis. With Mark S. Golub.
Read more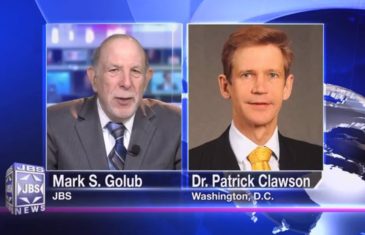 Patrick Clawson, Director the "Iran Security Initiative" of the Washington Institute for Near East Policy, analyses the information presented by Prime Minister Netanyahu regarding Iran's violations of the Iran Nuclear Agreement.  With Mark S. Golub.
Read more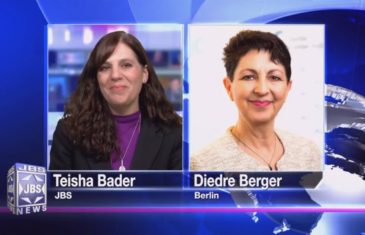 Director of the AJC Berlin, Deidre Berger, discusses the recent attack on a kippa-wearing man in Berlin, and the subsequent Kippa March in support of the Jewish community there. In the News with Teisha Bader.
Read more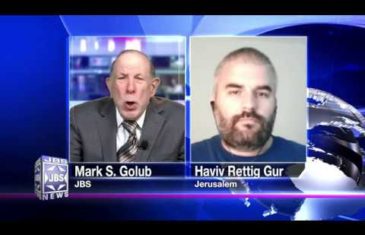 Times of Israel journalist Haviv Rettig Gur discusses Israeli perspectives on the violence surrounding Hamas attempts to breach the Israeli Security Barrier in Gaza. JBS's "In The News" with Mark S. Golub.
Read more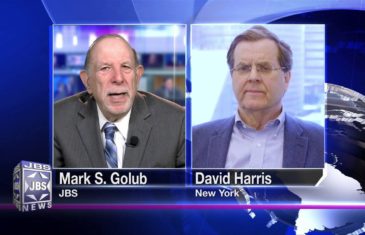 CEO of the American Jewish Committee, David Harris, responds to the criticism Bernie Sanders and others have heaped on Israel after it responded to a Hamas assault in Gaza; and comments on Ron Lauder's call for a Two-State Solution. With Mark S. Golub.
Read more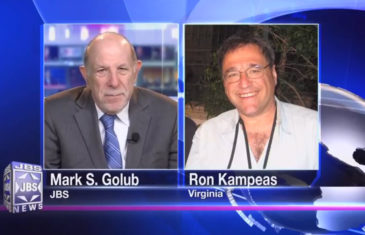 The Washington Bureau Chief of the JTA, Ron Kampeas, reviews the 2018 AIPAC National Policy Conference with Mike Pence, Nikki Haley and members of Congress; discusses bi-partisanship; and comments on PM Netanyahu's attitude toward the Two-State Solution.
Read more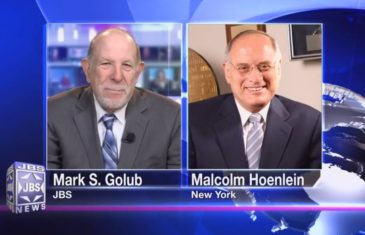 Malcolm Hoenlein, Exec. Vice Chairman of the Conference of Presidents of Major American Jewish Organizations, discusses the social "tolerance" and increasing appreciation of Israel the Conference experienced visiting Arab Emirates. With Mark S. Golub.
Read more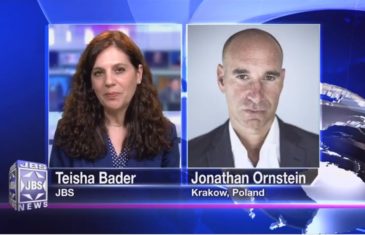 Krakow JCC Executive Director, Jonathan Ornstein, describes the Jewish community's troubled reaction to a new Polish Law making it illegal to accuse Poland of taking any part in Nazi atrocities and the Holocaust. With Teisha Bader.
Read more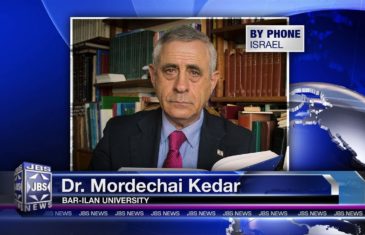 Dr. Mordechai Kedar of Bar Ilan University discusses the political and social consequences of Prime Minister Benjamin Netanyahu being indicted for corruption; and comments on Netanyahu's relationship with Donald Trump and the recent US recognition of Jerusalem as Israel's capital. With Teisha Bader.
Read more