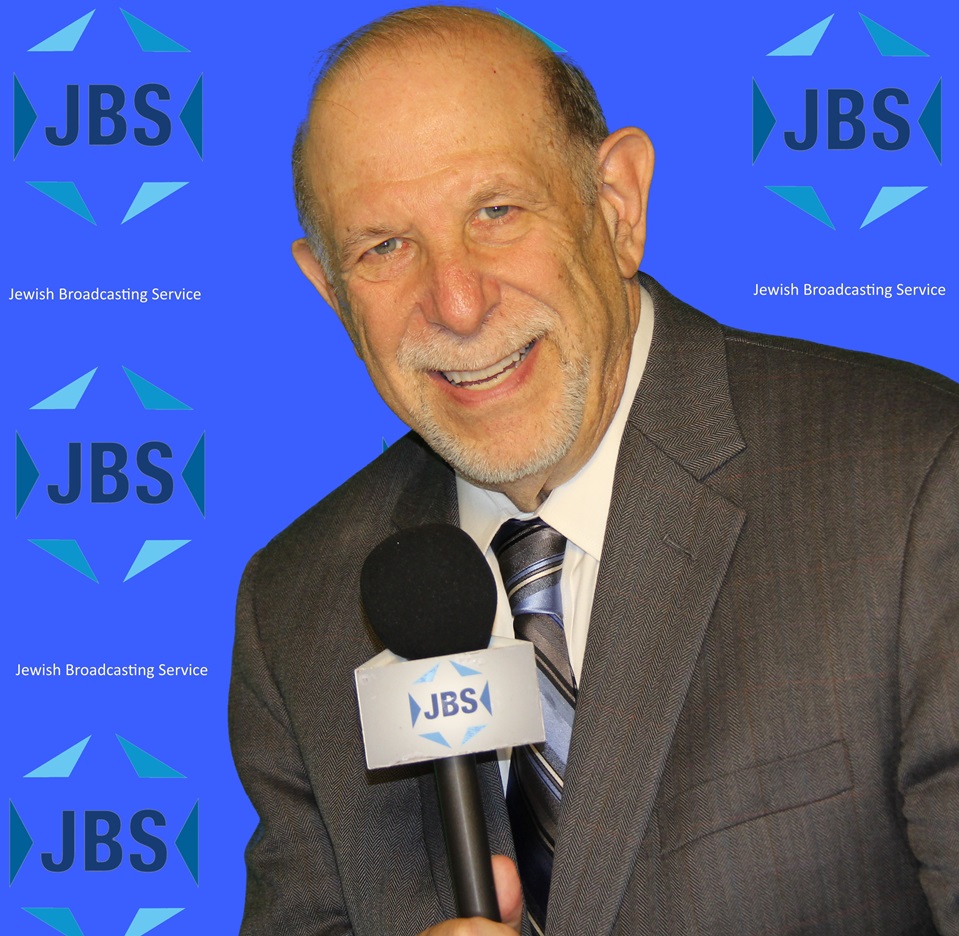 Rabbi Mark S. Golub z"l, President and CEO
Rabbi Mark S. Golub z"l was the founding president, CEO and Executive Producer of JBS (The Jewish Broadcasting Service), America's premiere Jewish television network available as a free channel across America.
Recognized by Newsweek magazine as one of the 50 most influential rabbis in America, Rabbi Golub was highly regarded for his unique talents as a teacher and interviewer.   He hosted JBS's nightly L'Chayim, which featured meetings with the leading figures on the world Jewish stage and which received the American Jewish Press Association's prestigious Rockower Award for excellence in journalism in 2015.
Golub also anchored JBS's nightly series, "In The News," and his two original television series, "Jewish 101" and "From the Aleph Bet," are two of the most popular programs on JBS.
In the summer of 2014, during Operation Protective Edge, Golub anchored JBS's series of specials entitled "Israel In Turmoil," which was highly praised throughout the Jewish community for being a balance to the anti-Israel bias that characterized much of the media's account of the war in Gaza. The series also gave Israelis a chance to speak in their own voice, and gave viewers a chance to join the conversation by telephone.
In addition to his work with JBS, Rabbi Golub wrote for The Times of Israel and lectured on midrash and Jewish thought to Jewish groups throughout America.
Rabbi Golub has been honored by the Jewish National Fund, the Friends of the IDF, and the American Jewish Historical Society. He was also the recipient of an honorary doctorate from the Hebrew Union College-Jewish Institute of Religion in New York, which described him as an "Innovative Rabbi" whose "gifts as a communicator have helped disseminate the meaning of Judaism, whose commitment to Torah has inspired and enlightened the Chavurot he founded and sustains, whose experience and creativity have earned him a position of leadership in Jewish broadcasting, and whose spirit finds expression in his religious conviction and in his artistic talent." 
Rabbi Golub was also a successful entrepreneur in the field of ethnic television, having created the first Russian-language television channel in America in 1992 – The Russian Television Network of America.
Key Staff
Darah Golub – Acting CEO – 646-600-6018 Ext. 115
David Brugnone – Chief Marketing Officer – 646-600-6018 Ext. 168
Shahar Azani – Senior Vice President – 646-600-6018 Ext. 170
Edith Samers – Vice President of Marketing – 646-600-6018 Ext. 117
Serge Goldberg – Chief Engineer and Production Coordinator – 646-600-6018 Ext. 203;
For Technical Emergency 917-586-4452
Sloan Copeland – Vice President of Production & Creative Director – 646-600-6018 Ext. 190
Carol Lilienthal  – Senior Producer & Projects Manager – 646-600-6018 Ext. 167
Teisha Bader – News Producer & Anchor – 646-600-6018 Ext. 169
Michael Paley – IT Manager – 646-600-6018 Ext. 200
Jonathan McDevitt – Master Control and Editor – 646-600-6018 Ext. 208
Albert Kahn – Editor – 646-600-6018 ext. 207
(0)