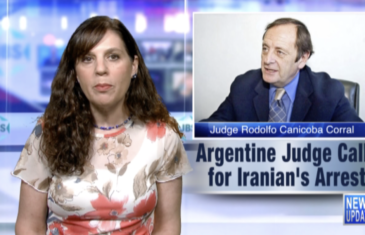 JBS News Update with Teisha Bader from July 12th, 2018 Stories Include: IAF Retaliates, Hits Syrian Targets, PM, Putin Meet on Syria, Iran, Ill Syrians in Israel for Doctor Visits, Argentine Judge Calls for Iranian's Arrest, WJC Addresses UNHRC on Antisemitism, Claims Conf Says More Funds for Survivors, Grants Help Youth, Educ, Engagement, Israeli Historian's […]
Read more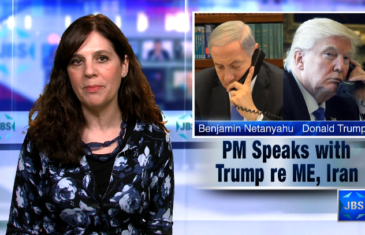 JBS News Update with Teisha Bader from April 4th, 2018 Stories Include: Naval Terror Attack Thwarted, Shot Palestinian ID'd as Terrorist, PM Speaks with Trump re ME, Iran, Police Consider Antisemitism in Beating, Music Written in Nazi Camps Debuts in J'lem, Rivlin's Roof Covered in Israeli Flag
Read more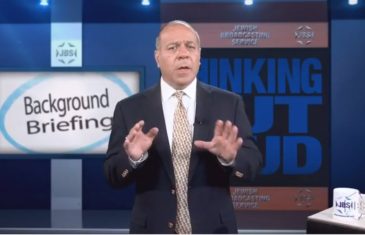 On this episode of "Thinking Out Loud", syndicated journalist Micah Halpern, "The Micah Report" online, focuses on how Iran is reacting and responding to terror attacks.  Episode 95
Read more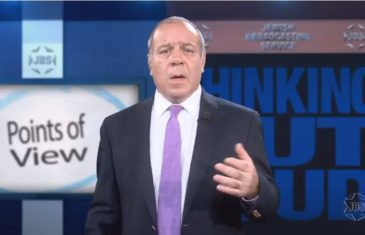 On this episode of "Thinking Out Loud" Syndicated journalist Micah Halpern focuses on the conflict between ISIS and Iran.   Episode 93
Read more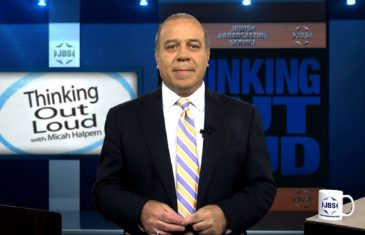 Syndicated journalist Micah Halpern focuses on the struggle between Iran and Saudi Arabia and the split in the Arab and Muslim world – on this episode of "Thinking Out Loud" on JBS.
Read more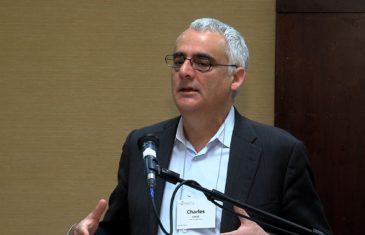 Director of ISGAP Charles Small discusses modern antisemitism and how it has found an eager sponsor in post-revolutionary Iran. A program of Limmud 2016.
Read more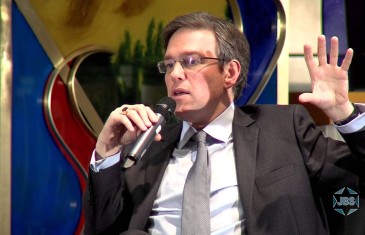 Wall Street Journal foreign affairs columnist and deputy editorial page editor Bret Stephens discusses the primary elections, the threat posed by Iran, and his connections with Judaism. From the Centennial Speaker Series of Temple Sholom, Greenwich, Ct.
Read more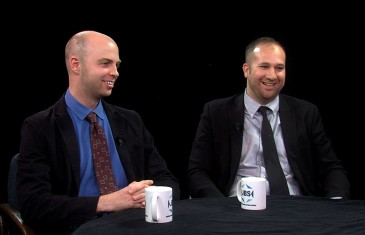 Amir Tibon and Yaakov Lappin offer penetrating analysis of the Obama-Netanyahu relationship, the Iran Deal and the peace process. L'Chayim with Mark S. Golub.
Read more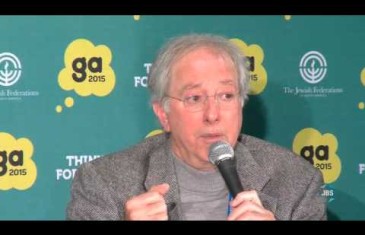 Ambassador Dennis Ross discusses the Iran Nuclear Deal, the Obama-Netanyahu relationship, and the U.S.-Israeli relationship that Ross addresses in his book, "Doomed To Succeed." With Gary Rosenblatt at the 2015 JFNA GA.
Read more