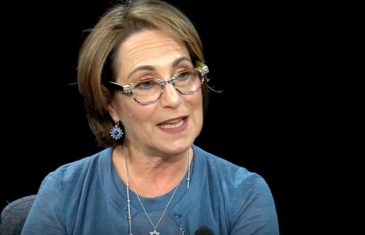 The Chair of the AJC's Board of Governors, Harriet Schleifer, discusses the key challenges facing American Jewish life including the lack of education in the Jewish community and the lack of engagement of Jewish youth. With Mark S. Golub
Read more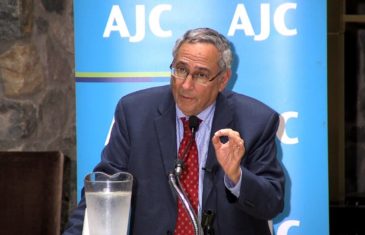 Steven Bayme, National Director of the Contemporary Jewish Life Department of the AJC, describes the history of The Balfour Declaration and the international forces that were at play. From the AJC Westchester/Fairfield at Temple Beth El in Stamford, CT.
Read more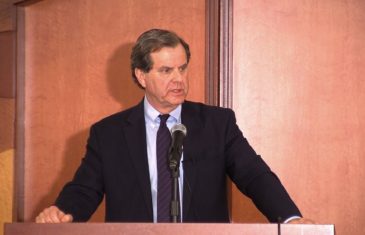 AJC C.E.O. David Harris discusses the historical reality of Am Echad that links Jews in Israel and the Diaspora, and how many world governments ignore this reality. At AJC Westchester/Fairfield and Young Israel of Scarsdale, Scarsdale, NY.
Read more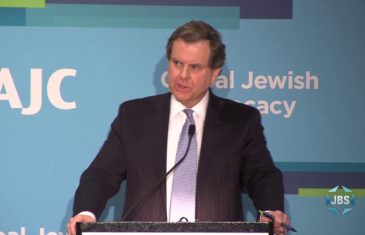 David Harris looks back at the 1967 6 Day War of 50 years ago and reviews Middle East history to suggest "What's Next" for the future of Israel. From AJC Westchester/Fairfield's Annual Gala Celebration of 2017 at the Ritz Carlton Hotel in White Plains NY.
Read more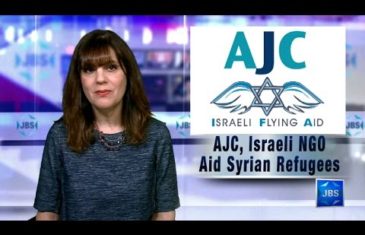 JBS News Update with Teisha Bader from April 7th, 2017 Stories Include: Israel Lauds Strong Stance Agnst Syria, Israel Stands with Sweden After Attack, Hamas Commander 'Global Terrorist', Israel Inks Mega Defense with India, Beloved Jewish Comic Dies at 90, Senate Passes Bill Agnst Hate Crimes, AJC, Israeli NGO Aid Syrian Refugees, Help for Those […]
Read more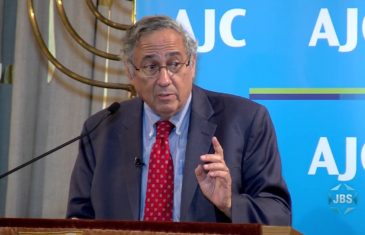 Steven Bayme, Director of the Contemporary Jewish Life Department, American Jewish Committee, discusses the problems related to secular marriage in Israel created by the Orthodox Rabbinate's religious monopoly. A program of AJC Philadelphia/Southern NJ.
Read more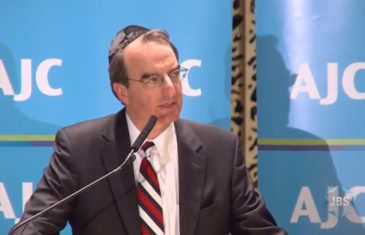 Jason Isaacson, AJC's Director of Government and International Affairs, discusses the coming tests for U.S. Foreign Policy and how a Trump administration might handle them. A program of AJC Westchester/Fairfield and Beth El Synagogue Center
Read more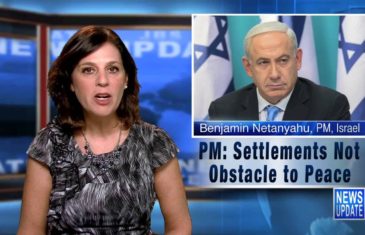 JBS News Update with Teisha Bader from September 9th, 2016 Stories Include: PM: Settlements Not Obstacle to Peace, WB Leader Speaks at BDS Conf DC, Jewish Orgs Address Anti-Semitism Conf, AJC, Brd of Deputies Gather in London, US Police in Israel for Training
Read more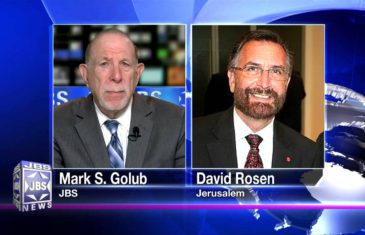 David Rosen, International Director of Interreligious Affairs of American Jewish Committee, describes accompanying Pope Francis on his historic visit to Auschwitz-Birkenau and what it means for Catholic-Jewish relations. "In The News" with Mark S. Golub.
Read more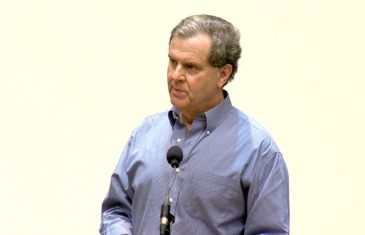 Executive Director of the AJC David Harris talks about the need to be a vocal advocate for Israel on college campuses, even in the face of ever-increasing hostility. A Program of AJC from Westchester Reform Temple.
Read more