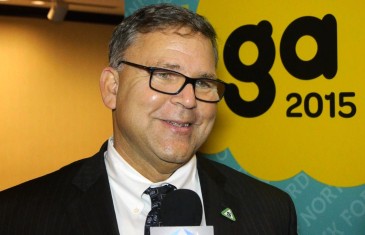 At the conclusion of the 2015 JFNA General Assembly, Jerry Silverman shares some of his favorite moments from the GA and expresses his hopes for the Jewish future. With Mark S. Golub from the 2015 JFNA GA at the Washington Hilton, DC.
Read more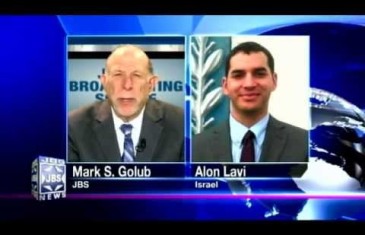 Mark Golub anchors a JBS Special News Edition of "Israel In Turmoil" addressing the increased violence in Israel with guests Alan Dershowitz , Alon Lavi , David Suissa and Eric Yoffie .
Read more
Israeli Prime Minister Netanyahu's speech to the United Nations General Assembly on Thursday October 1st, 2015.
Read more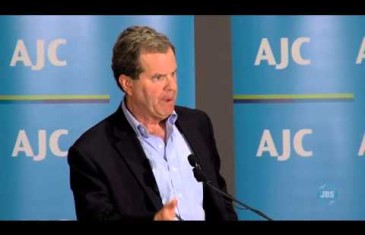 Executive Director of the American Jewish Committee David Harris explains the long and arduous decision making process behind the AJC's rejection of the Iran Nuclear Deal, followed by a Q&A. A program of the AJC from Congregation Emanu-El in Rye, New York.
Read more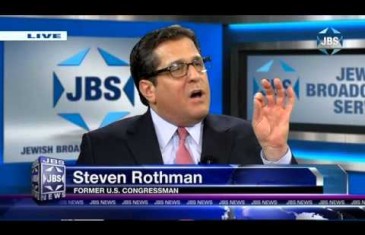 The Pros and Cons of the Iran Nuclear Deal and how the American Jewish community should best respond.  With former United States Congressman Steven Rothman, Charles Small and Thane Rosenbaum .
Read more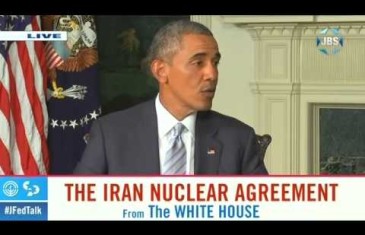 President Barack Obama speaks to American Jewry about the Iran Nuclear Deal in a webcast organized by JFNA and The Conference of Presidents. A JBS television exclusive with Mark S. Golub and Thane Rosenbaum, Alan Dershowitz and Ken Bob. August 28, 2015
Read more