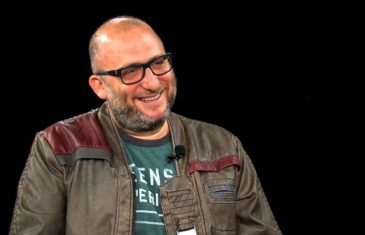 Filmmaker Alon Schwarz discusses his documentary AIDA'S SECRETS, the story of long-lost brothers born in Bergen-Belsen and separated in a DP camp who reunite late in life to first meet their mother and her secret. New Jewish Cinema with Judy Gelman Myers.
Read more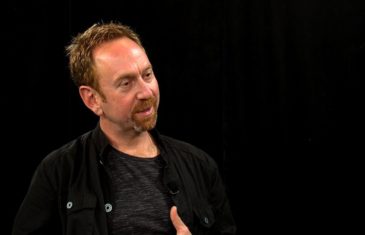 Writer Aaron Davidman discuss Wrestling Jerusalem, the film adaptation of his one-man stage performance in which he plays both Israelis and Palestinians seeking answers to the Israeli-Palestinian conflict. With Judy Gelman Myers on JBS's "New Jewish Cinema."
Read more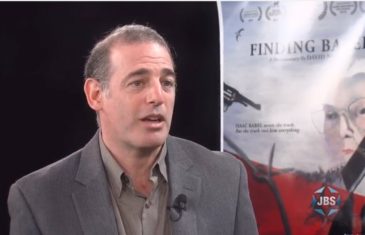 Director David Novack discusses his documentary film "Finding Babel" about the life and history of Isaac Babel, a subversive writer who was executed in 1940 for challenging the ideology of the Soviet Union. With Judy Gelman Myers on "New Jewish Cinema."
Read more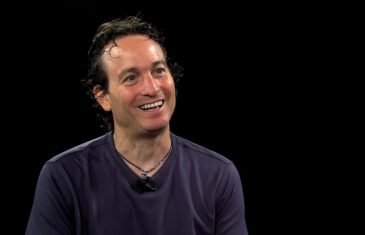 Award-winning Israeli filmmaker Dani Menkin discusses his two films, Is That You? – a touching love story, and On The Map – an uplifting documentary about the Maccabi Tel Aviv basketball team which won the European Cup. With Judy Gelman Myers.
Read more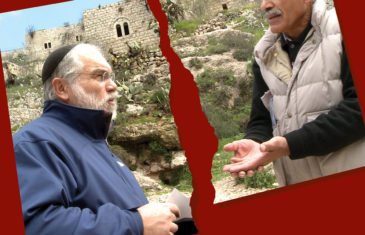 The filmmakers of Ruins of Lifta, a film that attempts to bring together Jewish and Palestinian goodwill towards efforts to preserve what remains of the Arab Village Lifta, Menachem Daum and Oren Rudavsky sit with Judy Gelman Myers on New Jewish Cinema.
Read more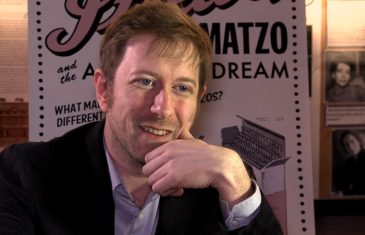 Film director Michael Levine discusses his documentary, Streit's: Matzo and the American Dream, chronicling the final historic year of the last family-owned matzah bakery in America housed in New York's lower east side. With Judy Gelman Myers.
Read more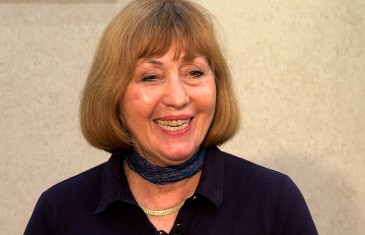 Director Eva Zelig talks about her film An Unknown Country, a documentary that tells the story of her family and of others who fled Europe escaping the Nazi terror to find refuge in an unlikely destination: Ecuador. She discusses the many perils of being exiles in that country, and how many descendants of refugees feel […]
Read more
Erik Greenberg Anjou, director of the film DELIMAN, is joined by David "Ziggy" Gruber, the main subject of the documentary and the owner of Kenny Ziggy's Deli in Houston Texas, to discuss the glorious history of Jewish deli. With Judy Gelman Myers
Read more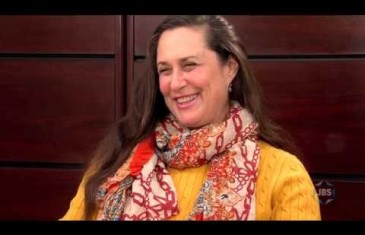 Documentary producer Nancy Spielberg discusses her new film, "Above And Beyond,' which tells the story of American Jewish pilots who flew for Israel in the War of Independence and how it affected their sense of Jewish identity. With Judy Gelman Myers.
Read more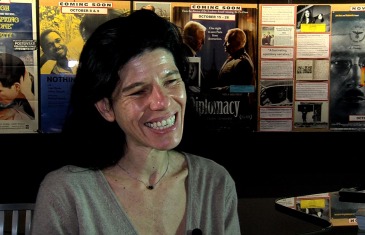 Judy Gelman Myers speaks with Vanessa Lapa, director of "The Decent One", a documentary that uses a collection of diaries, documents, photographs and letters from the family of Heinrich Himmler to expose the inner workings of the architect of the Final Solution.
Read more