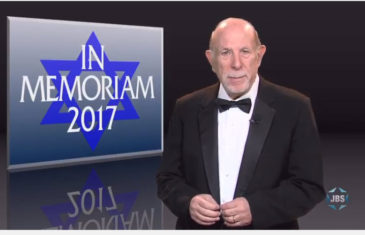 Remembering Jews who passed in 2017 including Nat Hentoff, Yevgeny Yevtushenko, Shalamit Cohen-Kishik, Marshall Loeb, Jerry Gottesman, Irwin Corey, Monte Hall, Bill Dana, Shelly Berman, Roberta Peters, Don Rickles, Martin Landau and Jerry Lewis .
Read more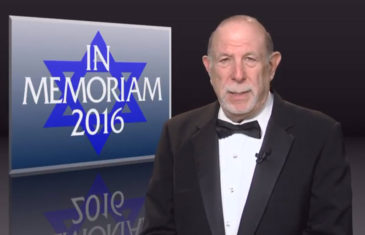 Mark S. Golub pays tribute to the Jewish luminaries we lost this year, whose memories will forever be a blessing.
Read more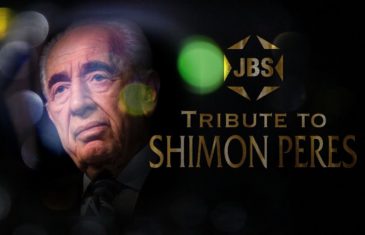 Mark S. Golub hosts this special Tribute to former Israeli President Shimon Peres with Thane Rosenbaum and guests: Malcolm Hoenlein, Alan Dershowitz, Danny Ayalon, Senator Richard Blumenthal, Anat Hoffman, and Shahar Azani.
Read more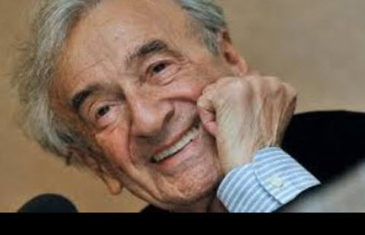 Abe Foxman, Thane Rosenbaum, Rabbi Yitz Greenberg and Cantor Joseph Malovany reflect upon the colossal contribution author, Nobel Peace Laureate and the voice and face of the Holocaust Elie Wiesel made to Jewish life and humanity. With Mark S. Golub.
Read more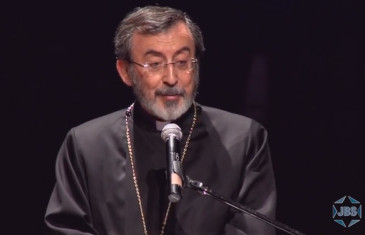 JBS presents a ceremony commemorating the Centennial of the Armenian Genocide hosted by Robert Morgenthau and featuring Armenian Archbishop Khaja Barsamian, and the president of the Carnegie Corporation Armenian-American Vartan Gregorian. From the Museum of Jewish Heritage – A Living Memorial To The Holocaust.
Read more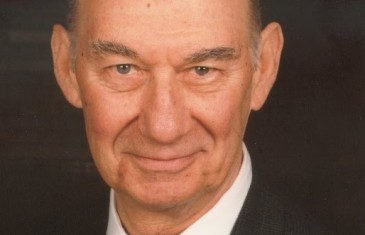 Yitz Greenberg and David Ellenson join Mark S. Golub in tribute to an iconic thinker and theologian Rabbi Dr. Eugene B. Borowitz, who helped shape the philosophy of modern liberal Judaism while influencing a generation of Reform rabbis at HUC-JIR in NY.
Read more
A moment of memory devoted to major Jewish figures who passed away in 2011, from leading rabbis and educators to scientists, authors, and movie stars who had strong Jewish identities.
Read more