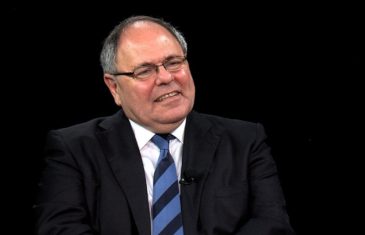 Israeli Consul General in New York, Dani Dayan, shares his experiences as the former chairman of the Yesha Council representing Israelis on the West Bank and discusses his relationship as an Israeli ambassador to American Jewry.
Read more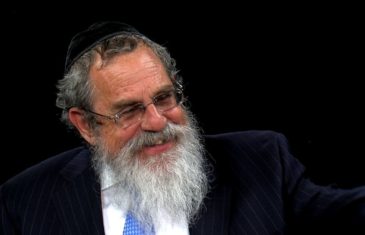 Rabbi Dovid Eliezrie, National Chabad Liaison to JFNA and author of The Secret of Chabad, describes what drew him to Chabad and his career as an emissary, and shares his perspective on Chabad philosophy regarding non-Orthodox Jews. With Mark S. Golub.
Read more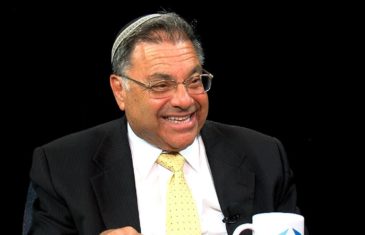 Shlomo Riskin, Chief Rabbi of Efrat and founder of Ohr Torah Stone, describes the influence upon him of Rav Soloveitchik and the Lubavitcher Rebbe , and discusses his disagreements with today's Chief Rabbinate of Israel. With Mark S. Golub.
Read more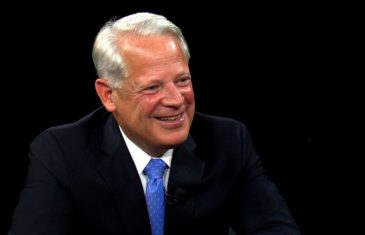 On this edition of L'Chayim, former U.S. Congressman Steve Israel talks about his time in politics and why he chose to leave, and discusses his new work at the Global Institute at LIU, which involves combating antisemitism. With Mark S. Golub.
Read more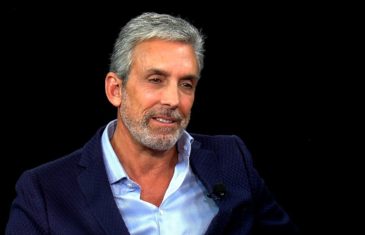 Real Estate Developer and Film Producer Charles S. Cohen describes his involvement in Jewish life and discusses his new film, "Red Trees," an uplifting story of a family's survival in Nazi-occupied Prague.
Read more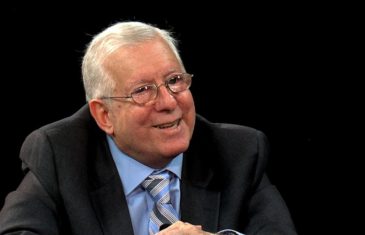 In part two of a discussion with the author of Jewish Justices of the Supreme Court, historian Rabbi David Dalin reviews the lives and careers of Arthur Goldber, Abe Fortas, Ruth Bader Ginsburg, Stephen Breyer and Elena Kagan. With Mark S. Golub.
Read more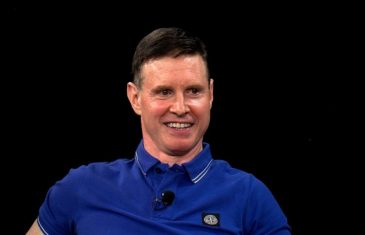 Playwright and author Eric Hausman-Houston describes how his father escaped Nazi Germany, went to Palestine and became the highest decorated WWII Palestinian soldier in the British Army; and Eric describes his efforts to retrieve his father's stolen medals. With Mark S. Golub.
Read more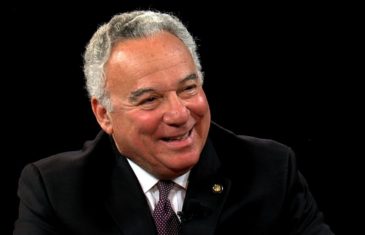 Steven Ludsin, child of a Survivor and a charter member of the U.S. Holocaust Memorial Council, discusses why he dedicated his life to preserving the memory of the Shoah through his Remembrance of the Holocaust Foundation.
Read more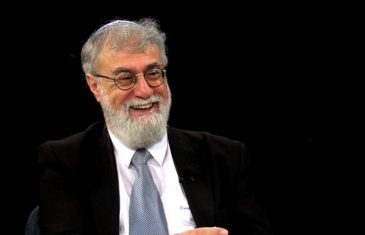 Filmmaker, journalist and historian Emanuel Aronson Rund shares personal memories of growing up in Israel during the 1948 War of Independence and discusses contemporary issues challenging the Jewish State today. L'Chayim with Mark S. Golub.
Read more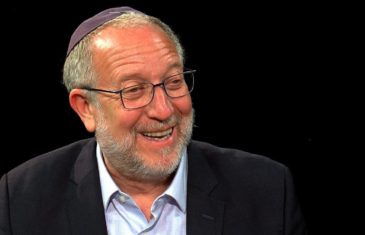 Yossi Klein Halevi, Senior Fellow at the Shalom Hartman Institute in Jerusalem and author of Like Dreamers, discusses the possibilities for peace with the Palestinians and the internal dilemmas which continue to plague Israelis today. With Mark S. Golub.
Read more