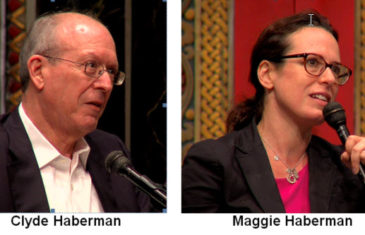 Longtime columnist for the NY Times Clyde Haberman and his Pulitzer Prize winning NY Times reporter daughter Maggie Haberman discuss their careers covering politics and Israel with Jewish Week's Gary Rosenberg. Jewish Week event at B'nai Jeshurun, NY.
Read more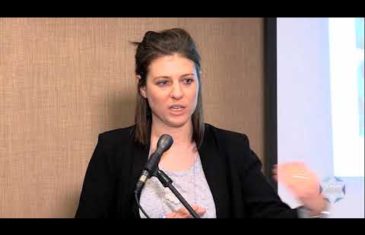 Tamara Newman, Director of International Relations for The Hotline for Refugees and Migrants, discusses Israel's refugee policies and Israel's attitude to those entering Israel seeking asylum. From JBS' exclusive television coverage of LimmudNY 2018.
Read more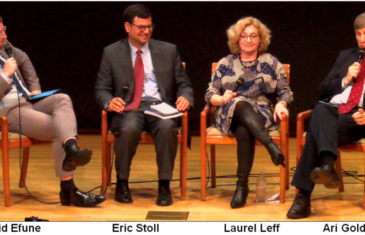 A discussion of anti-Israel bias in the NY Times with Ari Goldman , Laurel Leff, and Ira Stoll . With Dovid Efune from the American Sephardi Federation of NY.
Read more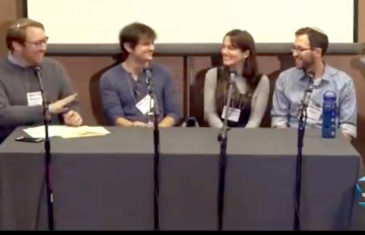 The tension between innovation and tradition in Jewish life is explored by Jessica Tamar Deutsch , Yochai Maital , and Rabbi Aaron Potek . With David Zvi Kalman . LimmudNY 2018.
Read more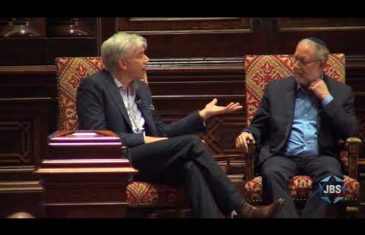 Yossi Klein Halevi, author of "Letters To My Palestinian Neighbors," and TV journalist David Gregory discuss the Israeli-Palestinian conflict in the 21st Century with Rabbi Angela Buchdahl. By Jewish Week, UJA-Fed of NY & Central Synagogue, NYC.
Read more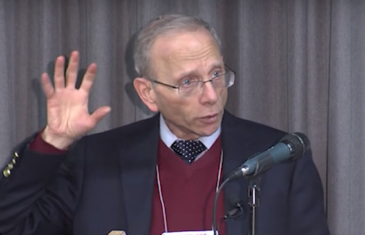 American Jewish Historian Jonathan Sarna provides an historical perspective on antisemitism in America and outlines the challenges presented by antisemitic propaganda in today's United States. From Limmud NY 2018, Princeton, NJ.
Read more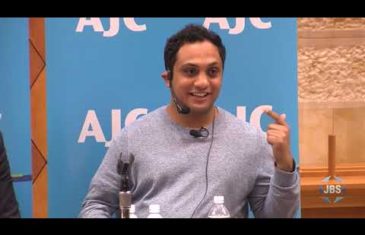 Peace activist and author Mohammed Al Samawi , recounts the details of his harrowing escape from Yemen with the help of AJC Board Member Daniel Pincus. An AJC Westchester/Fairfield event at Shaarei Tikvah, Scarsdale, NY.
Read more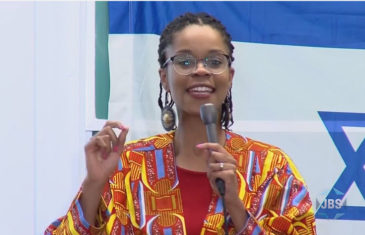 Olga Meshoe, a Christian South African attorney and founder of a pro-Israel advocacy group, explains why it is ludicrous to refer to Israel as an apartheid state and explains Israel's commitments to human rights. From SSI at Columbia University, NY.
Read more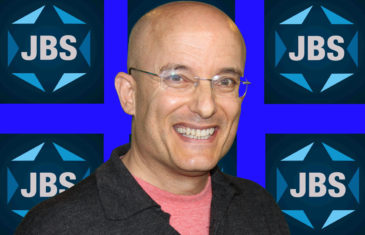 Gil Hovav, culinary journalist, food critic, & television personality discusses growing up eating food in Israel, being a food critic and author, and wartime cooking in Jerusalem. This event was held at NYU's Taub Center for Israel Studies.
Read more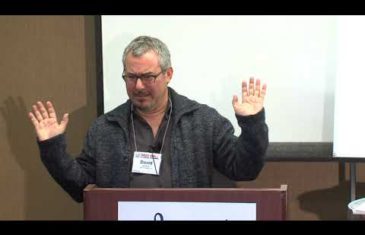 Historian David Kaufman discusses the reasons Jews settled and thrived in New York City. JBS's exclusive coverage of Limmud NY 2018 in Princeton, NJ.
Read more