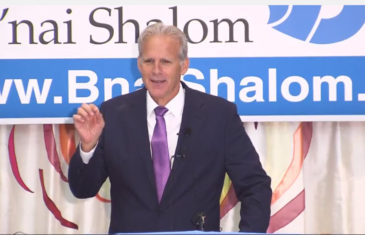 Michael Oren, Israel's former U.S. Amb. and a current Knesset Member in the Kulanu Party, discusses the relationship between American Jewry and Israel, and the future of Diaspora Jewry. From B'nai Shalom in West Orange, NJ, where Amb. Oren once resided.
Read more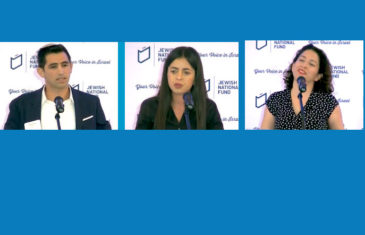 Three Israelis living along the Gaza border – Michal Uziyahu, Sarit Khanoukaev and Yedidya Harush – share their experiences with the ongoing Hamas violence and the post-traumatic stress disorders that results. By JNF from Park East Synagogue in NYC.
Read more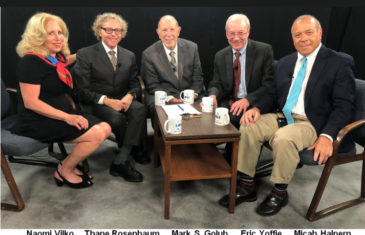 A Round Table discussion of whether Israel's new Basic Law affirming Israel as the Nation State of the Jewish People is a threat to Israeli democracy and American Jewry. With Thane Rosenbaum, Eric Yoffie, Micah Halpern & Naomi Vilko. With Mark S. Golub.
Read more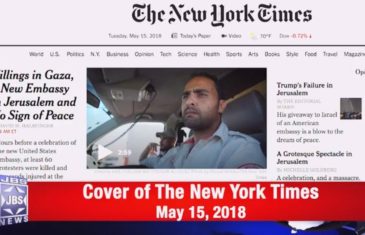 Jewish leaders respond to criticism of Israel's handling of the riots on the Gaza Border including Robert Satloff , Benjamin Anthony , Dovid Efune , Amit Deri , Danny Aylon , Haviv Rettig Gur , Aaron David Miller and viewer phone calls.  […]
Read more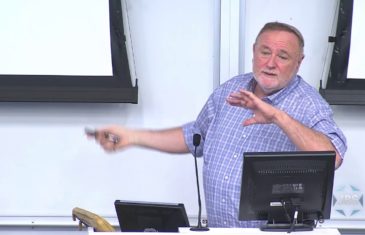 IDF Gen. Bentzi Gruber discusses the code of the Israeli army and tactics it uses to fight terrorism. From the Psychology Dept. of John Jay College Of Criminal Justice in NYC co-sponsored by Blacks and Jews in Conversation .
Read more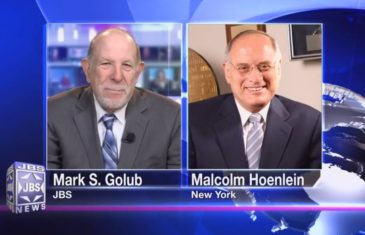 Malcolm Hoenlein, Exec. Vice Chairman of the Conference of Presidents of Major American Jewish Organizations, discusses the social "tolerance" and increasing appreciation of Israel the Conference experienced visiting Arab Emirates. With Mark S. Golub.
Read more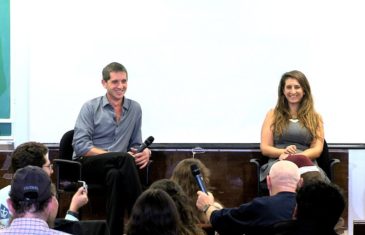 Timna Rockman and Aviad Yisraeli of the IDF reservists' grassroots organization, My Truth, discuss from their firsthand experiences the moral policies and practices of the IDF. From SSI at Columbia University in NYC .
Read more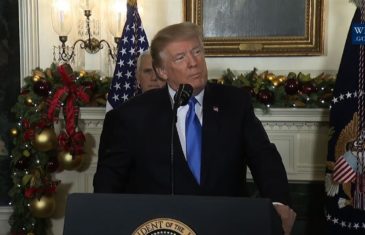 A discussion of Pres. Donald Trump's announcing his Administration's historic decision to recognize Jerusalem as the capital of Israel with Thane Rosenbaum, Haviv Retig Gur, Alan Dershowitz, Danny Ayalon and Malcolm Hoenlein. With Mark S. Golub.
Read more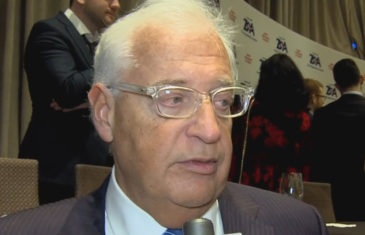 US Ambassador to Israel, David Friedman, says he expects the US Embassy to move from Tel Aviv to Jerusalem during President Trump's first term. JBS president, Mark S. Golub spoke to the ambassador at the ZOA Gala in New York. He asked Friedman, "Will the Embassy be moved, from Tel Aviv to Jerusalem, during Donald […]
Read more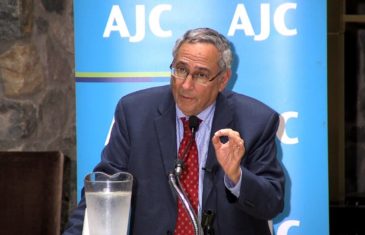 Steven Bayme, National Director of the Contemporary Jewish Life Department of the AJC, describes the history of The Balfour Declaration and the international forces that were at play. From the AJC Westchester/Fairfield at Temple Beth El in Stamford, CT.
Read more