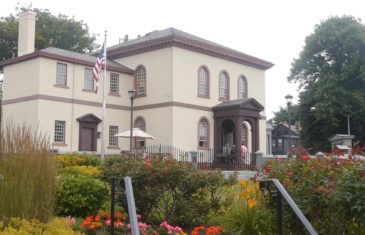 Learn about the oldest synagogue in the United States and the only synagogue from America's Colonial Period from docent Lew Keen and Rabbi Marc Mandel of the synagogue's Congregation Jeshuat Israel. With Mark S. Golub
Read more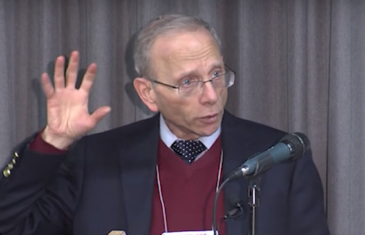 American Jewish Historian Jonathan Sarna provides an historical perspective on antisemitism in America and outlines the challenges presented by antisemitic propaganda in today's United States. From Limmud NY 2018, Princeton, NJ.
Read more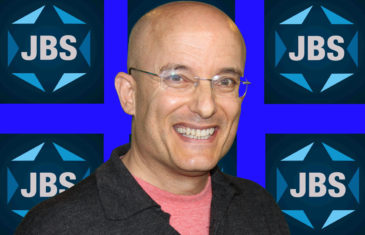 Gil Hovav, culinary journalist, food critic, & television personality discusses growing up eating food in Israel, being a food critic and author, and wartime cooking in Jerusalem. This event was held at NYU's Taub Center for Israel Studies.
Read more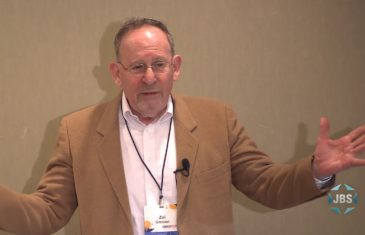 Zvi Gitelman, Prof. of Judaic Studies at the University of Michigan, discusses the various ways in which nationality and religion are used to describe Jews in Eastern Europe and the Former Soviet Union. From Limmud FSU 2017 at the Hilton Westchester.
Read more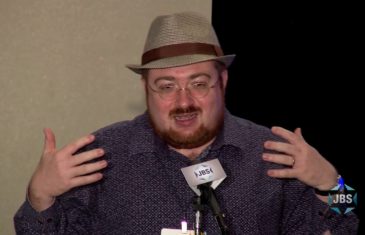 At the Limmud FSU 2017 conference, folk Music Scholar and Musician Zisl Slepovitch discusses how Jews and Non-Jews of Eastern Europe characterized each other through humor and folk music. From the Hilton Westchester in Rye Brook, NY.
Read more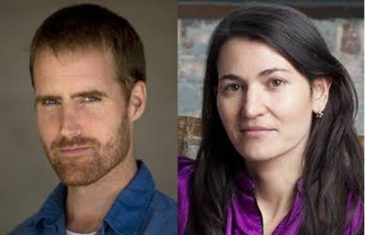 Award-winning authors Matti Friedman and Nicole Krauss  discuss their respective approaches to writing about Israel out of a devotion to the Jewish State. By The Jewish Week and Central Synagogue of NYC.
Read more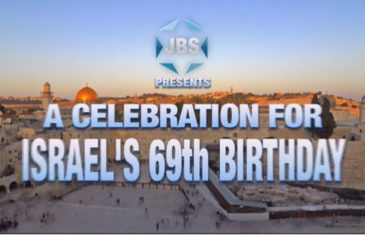 U.N. Amb. Danny Danon, Alan Dershowitz, Malcolm Hoenlein, Ruth Wisse, Russell Robinson, Shahar Azani, Tovah Feldshuh, and Brooke Goldstein join in JBS's celebration of Israel's 69th birthday hosted by Mark S. Golub with Thane Rosenbaum and Israel's "Ambassador of Song' Ron Eliran.
Read more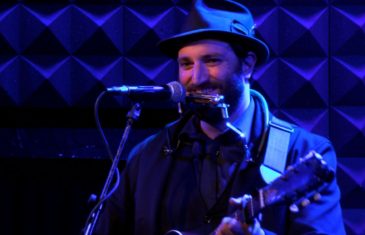 Singer/Songwriter Daniel Kahn, Painted Bird, a leading figure in the Klezmer revival movement, performs Yiddish songs, cabaret, and punk folk music. With Jake Shulman-Ment and Psoy Korolenko, a program of KulturfestNYC 2015 from Joe's Pub in NYC.
Read more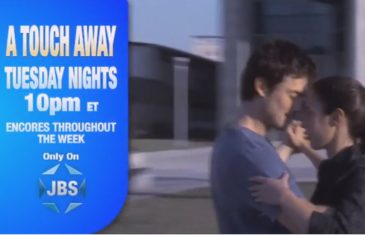 JBS premieres its new series "A Touch Away, this Tuesday at 10PM.  A Touch Away is a story of forbidden love and secrets when a secular Jewish family from Russia moves in next to a Haredi family – and their daughter, about to be part of an arranged marriage, falls in love with the charismatic […]
Read more
Join Josh Perelman, Curator of the National Museum of American Jewish History in Philadelphia, as he highlights an array of exhibits that reflect the Jewish experience in America and the contribution Jews have made to American life. With Mark S. Golub.
Read more