JBS, UPPER EAST SIDE SYNAGOGUES
TEKES MA'AVAR PROGRAM – FROM MEMORIAL TO CELEBRATION:
HONORING YOM HAZIKARON AND CELEBRATING YOM HA'ATZMAUT
Nationally-broadcasted program airs Wed. May 4, 2022 at 8:00 PM on JBS
MANHATTAN, NY. (May 2, 2022)
– This Wednesday, May 4, 2022, tune in to a program for
Tekes Ma'avar
– a powerful transition ceremony from the grief of
Yom HaZikaron
, Israel's Memorial Day, to the joy of
Yom HaAtzmaut
, Israel's Independence Day, celebrating the 74th anniversary of the miracle that is the establishment of the modern Jewish State.
This program commemorates those who have lost their lives for the State of Israel and includes moving personal testimonies, words of inspiration from notable UES Rabbis, songs of remembrance and celebration from notable cantors, special message from Israel's President Isaac Herzog, world-renowned mentalist Lior Suchard, Israeli music sensation Eli Huli and additional talent.
Presented by JBS
Jewish Broadcasting Service
,
Central Synagogue
,
Congregation Kehilath Jeshurun
,
Park Avenue Synagogue
and
AIPAC
, the Tekes Ma'avar (transition ceremony) program,
From Memorial to Celebration: Honoring Yom HaZikaron and Celebrating Yom Ha'Atzmaut
,
begins at 8:00pm Eastern (5:00pm Pacific) on Wednesday, May 4, 2022.

JBS President and CEO Rabbi Mark S. Golub said, "The mission of our Jewish television project is to stand in support of Jewish values, Jewish tradition, and critically, to stand with the Jewish State of Israel. We're thrilled to bring this fabulous coming-together of Jewish leaders, whom we feature often on JBS, to mark an important moment on the Jewish calendar. It is always a joy and privilege to collaborate with Rabbis Buchdahl, Steinmetz and Cosgrove, to bring their contributions to the JBS audience; and for us all to join together with AIPAC for this event signifies a real commitment and sense of solidarity for the Jewish State across the religious spectrum. It represents everything we aim to offer through the power of television "
Rabbi Elliot J. Cosgrove, Ph.D. of Park Avenue Synagogue said, "Our hearts come together as we transition from a moment of memorial with Yom HaZikaron to one of joy with Yom HaAtzmaut. Thank you to JBS for providing us an opportunity to celebrate Israel's 74th year of existence, together with my close colleagues Rabbis Buchdahl and Steinmetz, and tonight – through this broadcast – with friends from all over the world."
Rabbi Chaim Steinmetz of Congregation Kehilath Jeshurun shared, "The Jewish community stands united behind the state of Israel; And as rabbis from different communities and different denominations we all stand together in support of Israel."
Rabbi Angela Buchdahl of Central Synagogue stated, "The Tekes Ma'avar has become an annual tradition shared between our three diverse congregations.  This year we are honored to expand it to a wider community through JBS.  Together we affirm that Israel continues to unify Jews across the denominations and serve as a source of pride, as we celebrate the miracle of this young nation."
ABOUT JBS
Led by President, CEO and host Rabbi Mark S. Golub, JBS is a live 24-hour a day, 7-day a week Jewish television channel available to over 75 million households nationwide via cable & satellite, Apple TV, Roku, Amazon FireTV and streaming online live on www.JBStv.org. JBS offers "PBS-style" programming with the two-fold mission of ensuring the future of American Jewry through educational programming that inspires Jewish engagement, and strengthening support for the security and well-being of the State of Israel by providing factual information on the history and reality of the Jewish State. JBS produces award-winning Jewish public affairs, signature news and current events programs including daily news from Israel, the JBS News Desk, live religious services, national conferences, national and international addresses and high caliber educational programming with strategic partners and exclusive presentations from Upper East Side synagogues and organizations, children's programs, films, music, cuisine, travelogues of Israel, entertainment and much more. For the latest schedule and more information, visit https://jbstv.org.
ABOUT CENTRAL SYNAGOGUE
Central Synagogue is an inclusive and welcoming community. We encourage participation from all who seek a connection to Jewish life and want to be part of our sacred community regardless of religious background, race, ethnicity, gender, ability, socioeconomic status, political affiliation, age, sexual orientation, or gender identity. We are committed to being an open tent, a place that welcomes all people, including those who have been historically and institutionally marginalized or excluded from the Jewish community. Currently, Central Synagogue's thriving community comprises 2,600 member families. For information on Central Synagogue, please visit https://www.centralsynagogue.org.
ABOUT CONGREGATION KEHILATH JESHURUN
Congregation Kehilath Jeshurun is a Modern Orthodox synagogue, located on East 85th Street on the Upper East Side of the New York City borough of Manhattan. The synagogue, which is closely affiliated with the Ramaz School, was founded in 1872 and is proudly entering its 150th year. KJ is committed to making Torah Judaism relevant in the modern world and is a spiritually uplifting environment for all who come through our doors. For more information, please visit https://www.ckj.org.
ABOUT PARK AVENUE SYNAGOGUE
Park Avenue Synagogue is one of the largest Conservative congregations in North America. Located on Manhattan's Upper East Side, the synagogue includes talented staff, who together with our world-class clergy team, serve a membership of over 1,800 households. Our thriving synagogue provides high-quality worship opportunities, programming, Jewish education and social experiences to our members and the community at large. For more information, please visit https://pasyn.org.
ABOUT AIPAC
For more than 60 years, AIPAC has worked with Congress to help strengthen the U.S.–Israel relationship. Through a network of political activists across the country, AIPAC seeks to influence policy that keeps America and Israel strong and secure. For more information visit https://www.aipac.org.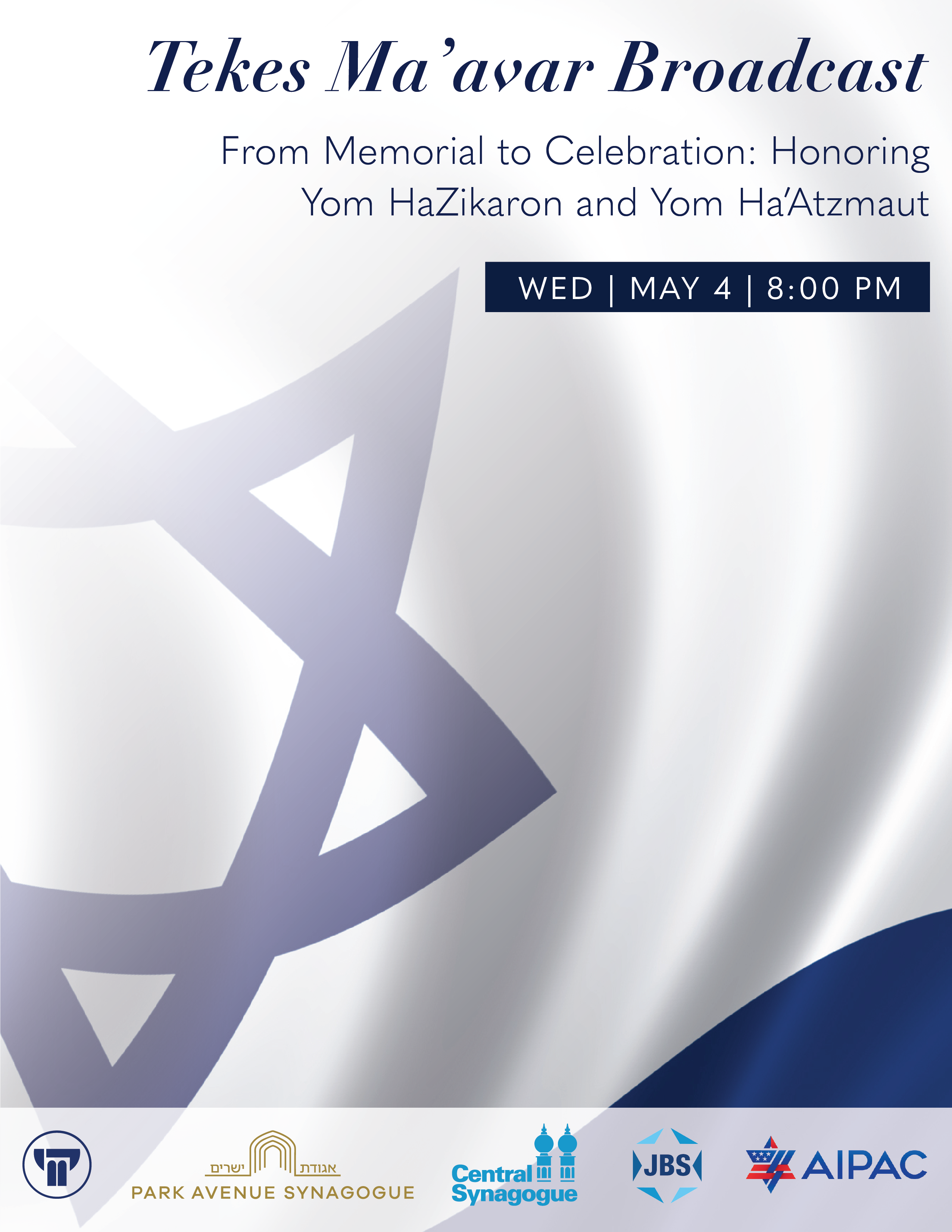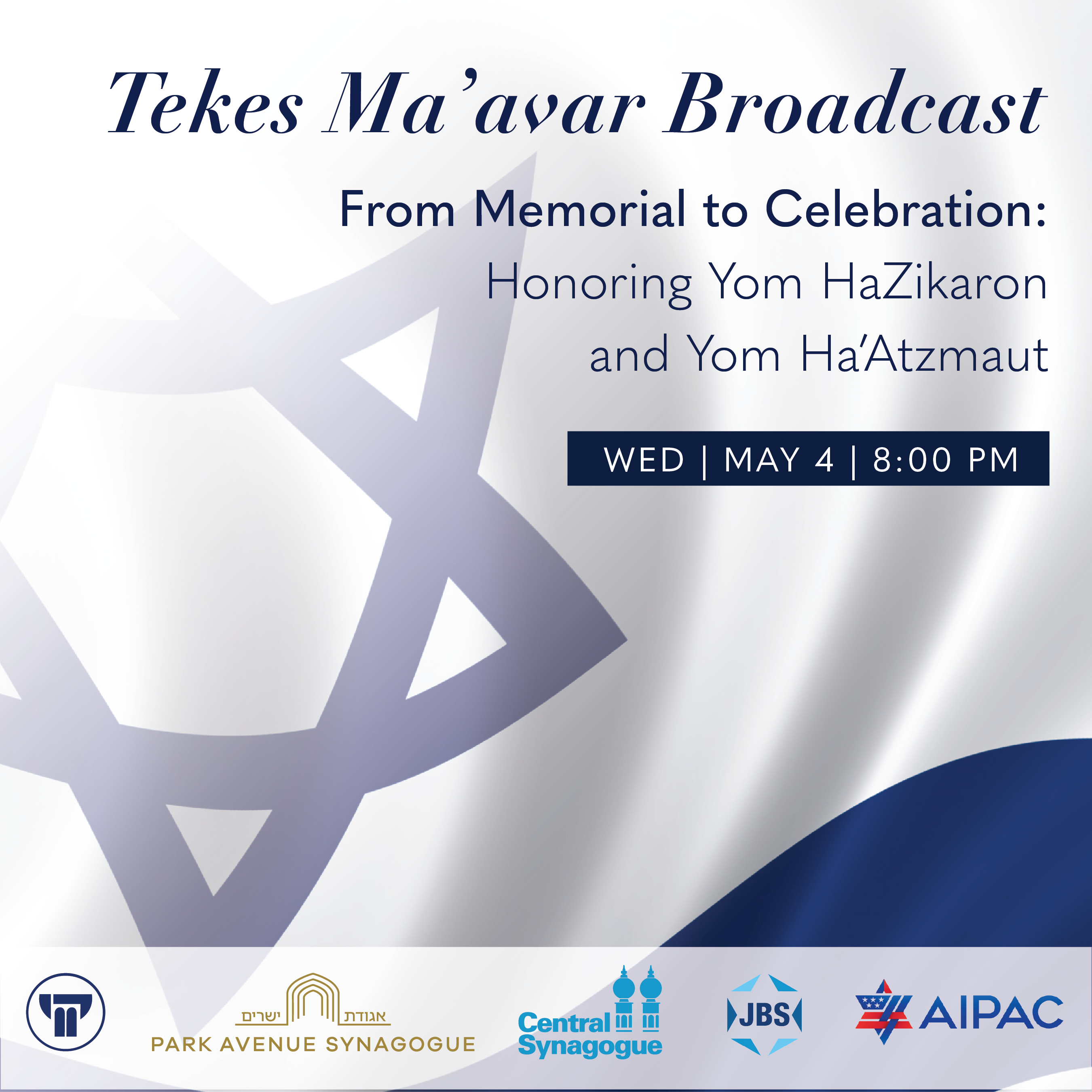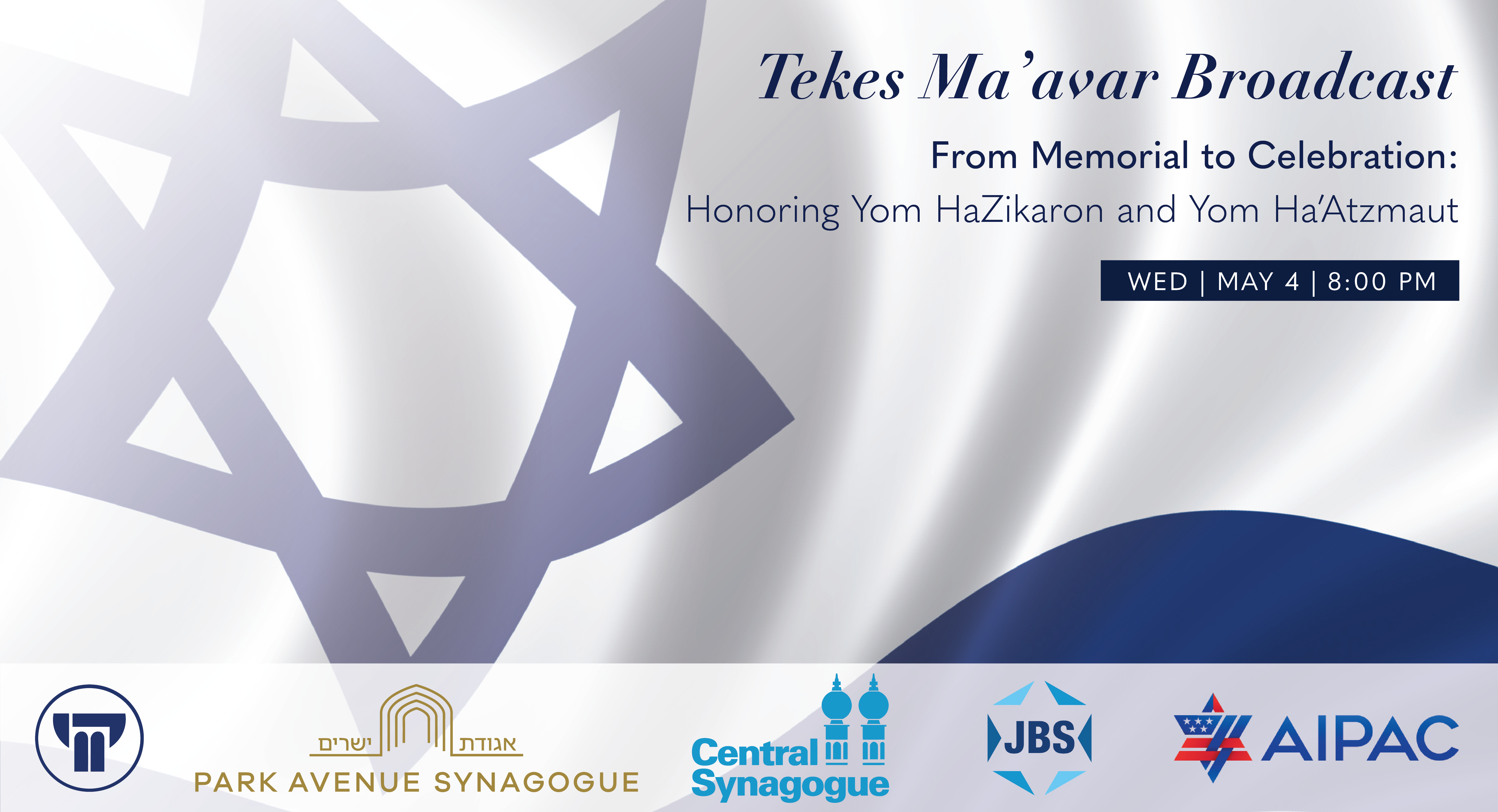 WHERE TO WATCH JBS
Comcast Xfinity X1 on CH 1684 HD Nationally
DIRECTV on CH 388 SD Nationally
Spectrum on Spectrum Silver & Gold Packages
Greater NYC Area CH 219 HD
Fairfield County, CT CH 830 HD
Greater Los Angeles Area CH 219 HD or CH 879 HD
Cleveland, Canton & Akron CH 366 HD or CH 1366 HD
Dallas CH 219 HD
Fort Worth CH 873 HD
Orlando, Daytona & Melbourne CH 1223 HD
Tampa, St. Petersburg & Sarasota CH 1223 HD
St. Louis CH 717 HD
Verizon Fios on CH 798 HD
Optimum on CH 138 SD
Atlantic Broadband CH 168 SD in Miami Beach & CH 76 SD in ME and NH
Blue Ridge on CH 215 SD
Blue Stream Fiber on Digital Plus CH 110 SD
Buckeye Broadband on Ch 164 SD in Toledo and Sandusky.
Google Fiber TV on CH 459 HD
Hotwire on CH 269 SD in Florida, Georgia, North Carolina and South Carolina
Astound Broadband powered by RCN on CH 269 SD in Chicago, Boston, New York, Philadelphia, DC, Maryland, Northern Virginia; on CH 334 SD in Lehigh Valley, PA.
Service Electric Cable TV CH 127 SD in Lehigh Valley/Wilkes Barre, PA & Western NJ
Streaming Services providing JBS
Apple TV
Fire TV Search for the JBS app
ROKU Streaming Player to your TV: "Educational" in the Channel Store
www.jbstv.org on web browser capable TVs, iPad, iPhone, tablets and smart phones
Click on "Watch JBS Live"
Tune In Radio
JBS Podcast–Click Here
(0)