For those who are unable to attend a synagogue service in person, JBS is a wonderful way to experience the beauty and meaning of High Holiday services. with our LIVE Yom Kippur services led by Rabbi Angela Buchdahl and the rabbis and cantors of Central Synagogue in New York City. YOM KIPPUR 1) Kol Nidre-Tuesday SEPT. […]
Read more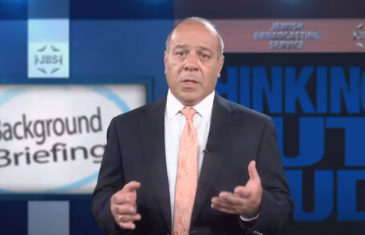 Syndicated journalist Micah Halpern focuses on how Hezbollah uses the media to craft messages and influence the region – on this episode of "Thinking Out Loud" on JBS. Episode 96
Read more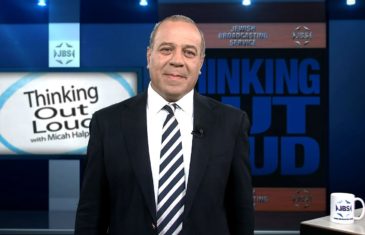 On this episode of Thinking Out Loud, syndicated journalist Micah Halpern focuses on power and world leadership on this episode of "Thinking Out Loud" on JBS. Episode 89.
Read more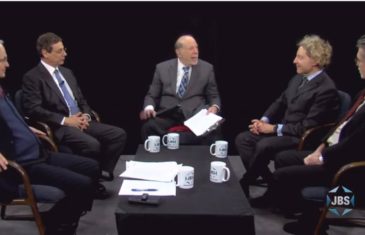 A discussion of what the Trump Presidency means for America and for Israel; the Travel Ban and Wall with Mexico; the Democratic Party on Israel; North Korea and Iran; and BDS. With Thane Rosenbaum, Danny Ayalon, Mort Klein & JJ Goldberg. Mark S. Golub.
Read more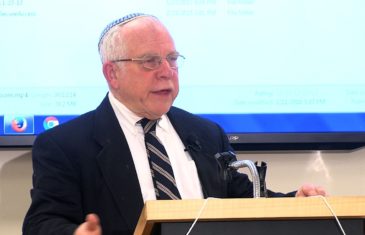 David Bedein of the Israel Resource News Agency talks about the presence of antisemitic teachers and curriculum at Palestinian UNWRA schools and what is being done to combat them. A program of ISGAP.
Read more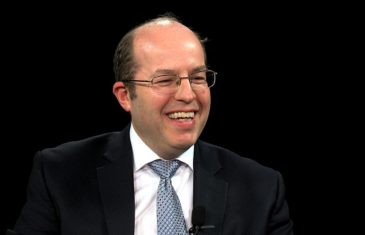 Rabbi Daniel Cohen, author of "What Will They Say About You When You're Gone?: Creating a Life of Legacy," discusses Jewish values and principles by which one can live in a way that will create a life and legacy of value. L'Chayim with Mark S. Golub.
Read more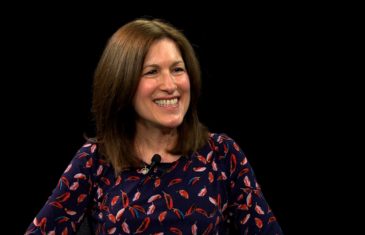 Susan Tuchman, Director of the ZOA Center for Law and Justice, describes her legal work fighting Jewish injustice of all kinds, particularly with regards to the insidious BDS Movement that aims to delegitimize Israel. L'Chayim with Mark S. Golub.
Read more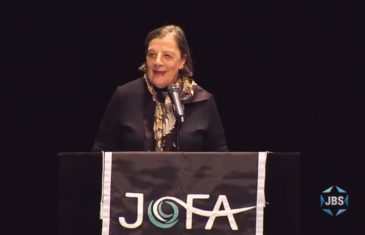 The opening plenary of the 2017 Jewish Orthodox Feminist Alliance Conference features a statement of the JOFA Mission and the honoring of its founding president, Blu Greenberg. With Pamela Nadel, Rabbi Herzl Hefter and Rabbi Lila Kagedan.
Read more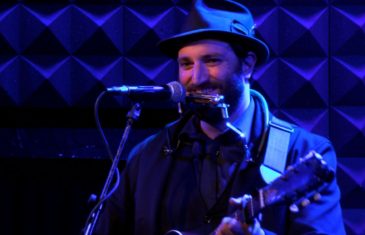 Singer/Songwriter Daniel Kahn, Painted Bird, a leading figure in the Klezmer revival movement, performs Yiddish songs, cabaret, and punk folk music. With Jake Shulman-Ment and Psoy Korolenko, a program of KulturfestNYC 2015 from Joe's Pub in NYC.
Read more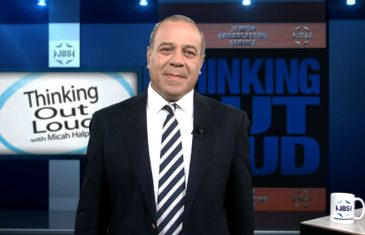 Syndicated journalist Micah Halpern focuses on terrorist bomb-makers – on this episode of "Thinking Out Loud" on JBS.  Episode 81
Read more