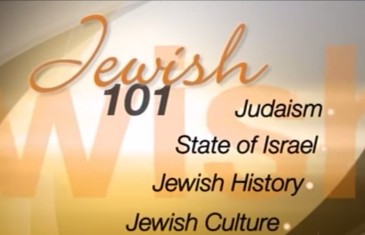 Host Rabbi Mark S. Golub discusses the Jewish Tradition's understanding of, and attitudes towards human nature.
Read more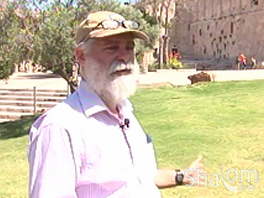 Tour Hebron, the controversial West Bank city that most Americans never have a chance to see, with Jewish resident David Wilder who offers his response to criticisms of a Jewish presence in the Arab city. "Voices of Israel" with Mark S. Golub.
Read more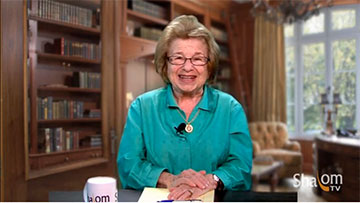 Knowing when to remain silent in a relationship is taught by Dr. Ruth using her experiences as a trained sniper in Israel's War of Independence on "The Wisdom of Dr. Ruth Westheimer," a Shalom TV original series on spirituality and sexual relations.
Read more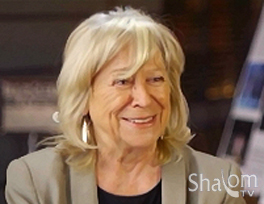 German film director Margarethe von Trotta discusses her film about Johanna "Hannah" Arendt, the German-born American Jewish philosopher was affected by covering the Eichmann trial, on Shalom TV's "New Jewish Cinema" with host Judy Gelman Myers.
Read more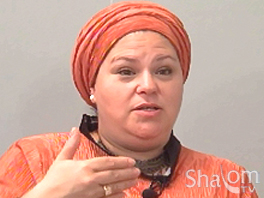 Director Rama Burshtein and "Fill The Void" lead actress Hadas Yaron talk about creating a film that portrays a complicated circumstance within an ultra-orthodox family in Tel Aviv. "New Jewish Cinema" hosted by Judy Gelman Myers.
Read more
Director Janet Tobias talks about making "No Place On Earth," her documentary about extraordinary people who lived in caves to survive the Shoah., with Judy Gelman Myers on Shalom TV's "New Jewish Cinema."
Read more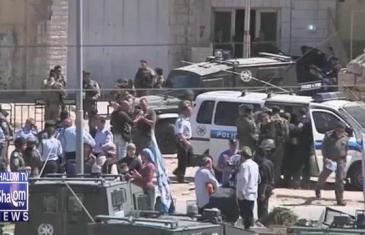 Following Israel's removal of settlers from a Hebron apartment building on the grounds that they were there illegally, hear two sides of the issue with Hillel Shenker and Nadia Matan .
Read more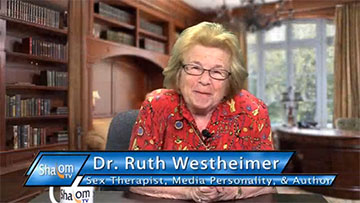 The importance of talking about sex with one's sex partner is stressed by America's favorite sex therapist, Dr. Ruth Westheimer, on the Shalom TV original series, "The Wisdom of Dr. Ruth Westheimer."
Read more