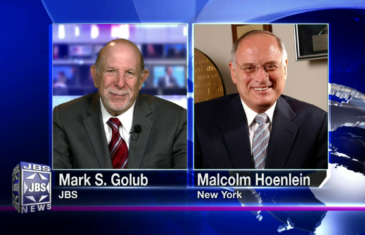 Malcolm Hoenlein, Executive Vice Chairman of the Conference of Presidents of Major American Jewish organizations, respond to the U.S. State Department's report asserting that Mahmoud Abbas has worked to stop incitement and violence. With Mark S. Golub
Read more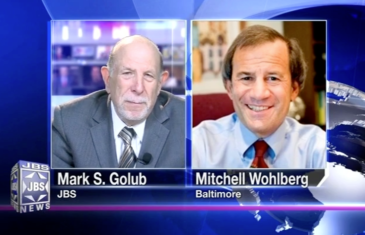 Mitchel Wohlberg, rabbi of Orthodox congregation Beth Tfiloh in Baltimore, MD, responds to the Chief Rabbinate of Israel's listing American Orthodox rabbis whose conversions they will not accept; and comments on the Wall controversy. With Mark S. Golub.
Read more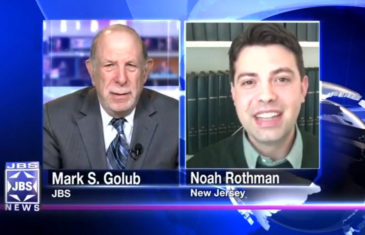 Noah Rothman, Assistant Online Editor for Commentar. discusses his piece critical of the Far Left's "resistance" to Pres. Trump and offers his analysis of the overall political scene and the failures of both Democrats & Republicans. With Mark S. Golub
Read more
Jonathan Tobin, Opinion Editor at the online Jewish news service, JNS.ORG and Jonathan a contributing writer to National Review, discusses his piece in Israeli Hayom praising Donald Trump for having raised awareness of anti-Semitism. With Mark S. Golub.
Read more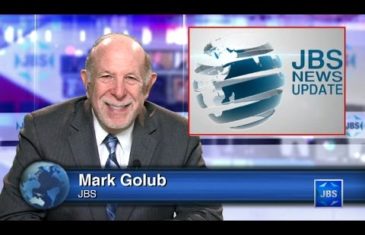 JBS News Update with Teisha Bader from January 25th, 2017 Stories Include: Obama Admin Quietly Sends Money To Pals, Israel Plans Additional Settlement Construction, Dermer to Remain Israeli Amb., Tensions Between Charedi Rabbinate & IDF, Kirk Douglas Celebrated in LA
Read more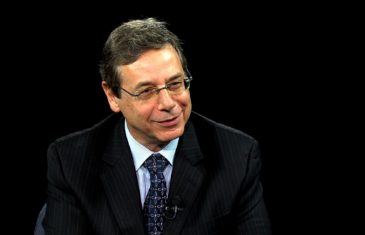 Former Israeli Ambassador to the U.S. and former Israeli Foreign Minister of Defense Danny Ayalon returns to JBS to discuss the geopolitical turmoil of the Middle East from his expert Israeli perspective. With Mark S. Golub on L'Chayim.
Read more
Gary Kenzer, National USA Executive Director of "Honest Reporting," discusses ways in which the international media fails to provide accurate and complete information regarding the Israeli – Palestinian conflict. L'Chayim with Mark S. Golub.
Read more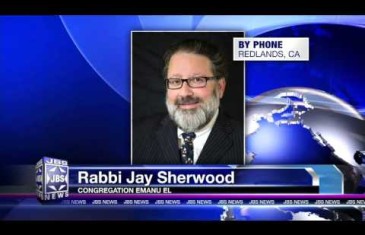 Rabbi Jay Sherwood of Congregation Emanu-El discusses his congregants' response to the mass shooting in San Bernardino, CA, and comments on Islamaphobia in America today and on the need for more gun control legislation. In The News with Mark S. Golub.
Read more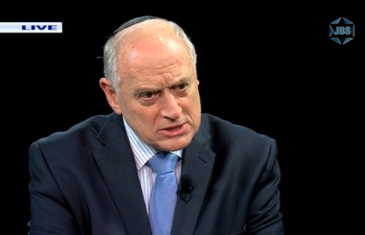 Malcolm Hoenlein sits with Mark S. Golub to address major issues confronting the Jewish community and the implications for Jewish life of the midterm elections. Recorded LIVE on JBS, November 5, 2014.
Read more