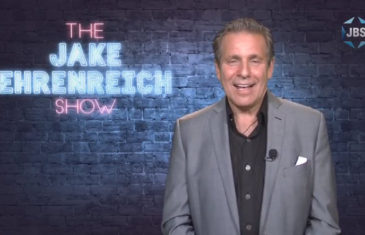 The Jake Ehrenreich Show promo for the 10/17/18 taping with special guests The Finkel Brothers and Mike Fine, The Rabbi Comic at the Triad Theater in NYC.  Click Here to get tickets NOW at triad.nyc.com
Read more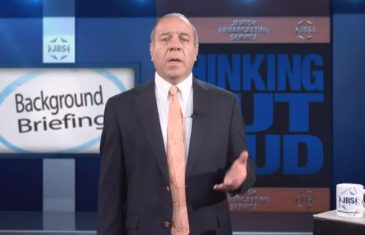 Syndicated columnist Micah Halpern discusses stolen Jewish art by the Nazis, on this edition of JBS's original series "Thinking Out Loud." Ep. 122
Read more
Polish journalist and historian Adam Michnik discusses the current state of Antisemitism in Poland. A program of the YIVO Institute for Jewish Research at the Center for Jewish History in NYC. In Polish with English translation.
Read more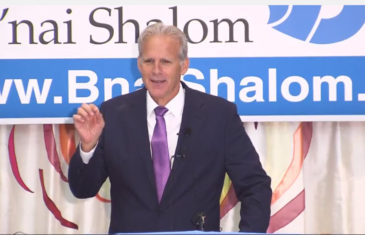 Michael Oren, Israel's former U.S. Amb. and a current Knesset Member in the Kulanu Party, discusses the relationship between American Jewry and Israel, and the future of Diaspora Jewry. From B'nai Shalom in West Orange, NJ, where Amb. Oren once resided.
Read more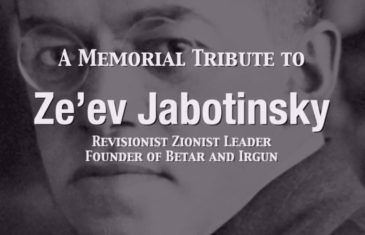 An evening honoring the memory of Ze'ev Jabotinsky, the charismatic poet, orator and pre-state Zionist leader who founded the Jewish Legion in WW I, Betar, the Irgun and the Revisionist Party. A program of Americans For A Safe Israel at Park East Synagogue in NYC.
Read more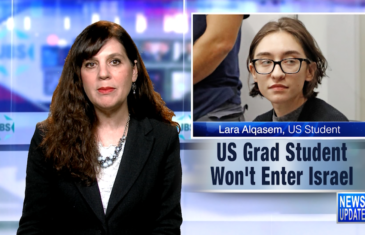 JBS News Update with Teisha Bader from October 12th, 2018 Stories Include: Pals. Breach Fence, Attack IDF Post, Pal. Who Stabbed Reservist Apprehended, US Ship Docks in Ashdod for Anniversary, US Grad Student Won't Enter Israel, Antisemitic Fans Will Tour Death Camp
Read more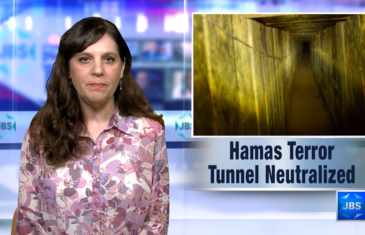 JBS News Update with Teisha Bader from October 11th, 2018 Stories Include: 2 Hurt in WB Terror Attack, US Student Appeals BDS Charges, Hamas Terror Tunnel Neutralized, UNESCO: Israel Green-lit Text, Israeli Lunar Mission Delayed, America Performs in Israel
Read more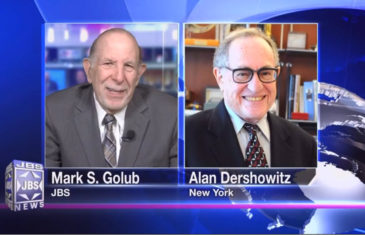 Alan Dershowitz, Prof. Emeritus at Harvard Law School, responds the controversy surrounding the confirmation of Judge Brett Kavanaugh to the Supreme Court, and discusses how women's sexual allegations should be analyzed. With Mark S. Golub.
Read more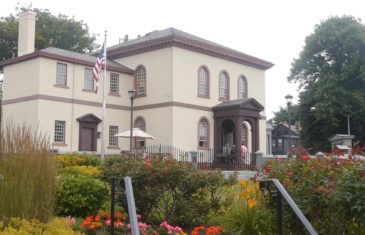 Learn about the oldest synagogue in the United States and the only synagogue from America's Colonial Period from docent Lew Keen and Rabbi Marc Mandel of the synagogue's Congregation Jeshuat Israel. With Mark S. Golub
Read more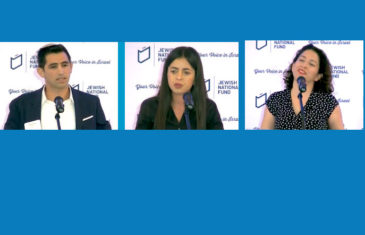 Three Israelis living along the Gaza border – Michal Uziyahu, Sarit Khanoukaev and Yedidya Harush – share their experiences with the ongoing Hamas violence and the post-traumatic stress disorders that results. By JNF from Park East Synagogue in NYC.
Read more