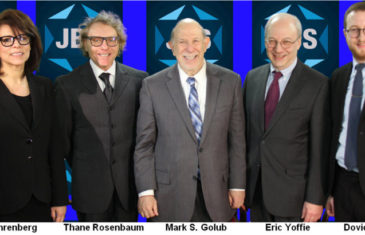 A discussion of JTS head Arnie Eisen's saying Israel's embrace of Donald Trump alienates liberal American Jewry, and to WJC Pres. Ron Lauder's call for a two-state solution. With Thane Rosenbaum , Eric Yoffie , Betty Ehrenberg and Dovid Efune .
Read more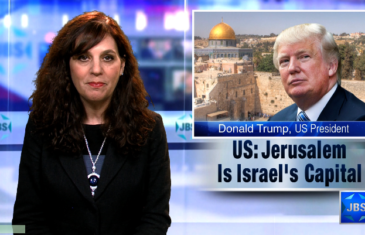 JBS News Update with Teisha Bader from December 6th, 2017 Stories Include: US Recognizes Jerusalem as Israel's Capital, Pals Protest, Arab Ldrs Warn of Violence, IDF Preps for Possible Violence, Jerusalem to Light Up for US, Jewish Orgs Laud Historic Recognition
Read more
Alan Dershowitz, Prof. Emeritus at Harvard Law School, addresses a number of controversial issues of the day, including Charlottesville and Donald Trump and Jewish groups' refusal to engage in a High Holiday conversation with him. With Mark S. Golub.
Read more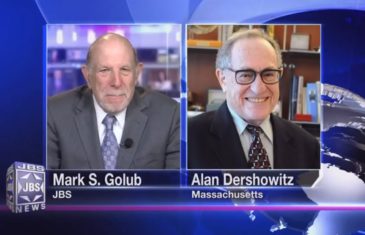 Alan Dershowitz, whose upcoming book is entitled "Trumped Up: how the criminalization of political differences endangers democracy," discusses the Kotel/Conversion controversy in Israel; Barghouti and the Forward; and Trump & Russia.  With Mark S. Golub.
Read more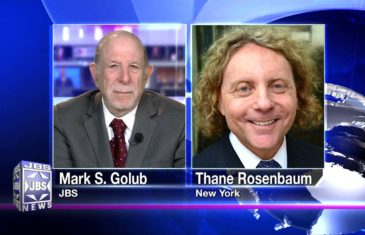 Thane Rosenbaum discusses Donald Trump's meeting with Mahmoud Abbas; the President's optimism on a peace process; and Thane's Op Ed on PLO bounty payments to those who murder Israelis. With Mark S. Golub
Read more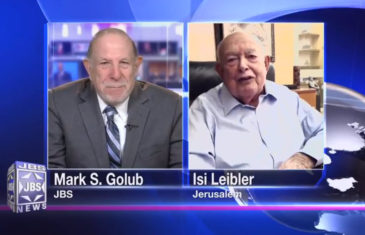 On this edition of In The News, Columnist Isi Leibler discusses the Orthodox Chief Rabbinate's increasing encroachment on Israeli life, URJ President Rick Jacob's visit with Mahmoud Abbas, the Knesset bill banning BDS activists, and Donald Trump and Israel. With Mark S. Golub.
Read more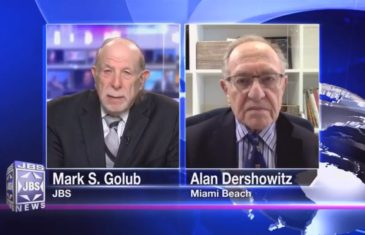 Emeritus Professor of Law at Harvard Law School, Alan Dershowitz, explains why even though he opposes Donald Trump's "Travel Ban" he does not believe it is un-Constitutional under the First Amendment "Establishment Clause." In The News – Mark S. Golub.
Read more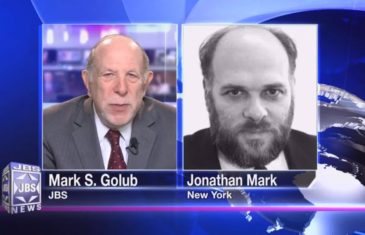 Jonathan Mark, Associate Editor of the Jewish Week of New York, discusses how different Jewish groups have different opinions of Pres. Donald Trump, and explains why he is disappointed with Jewish "liberalism." With Mark S. Golub.
Read more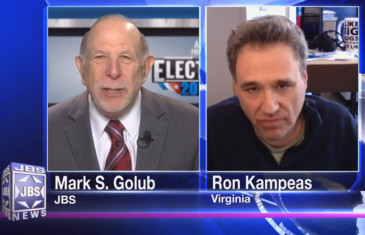 As the "2016 Election" comes to a close, Ron Kampeas discusses the Jewish community's attitudes toward and likely support of Hillary Clinton and Donald Trump. With Mark S. Golub.
Read more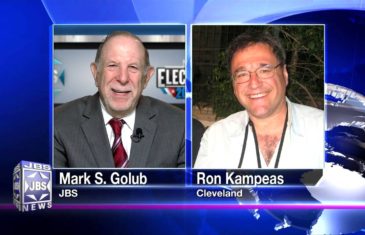 Ron Kampeas, Washington Bureau Chief of the JTA, discusses the 2016 Republican Convention in Cleveland and whether the Republican Jews will support Donald Trump.  With Mark S. Golub.
Read more