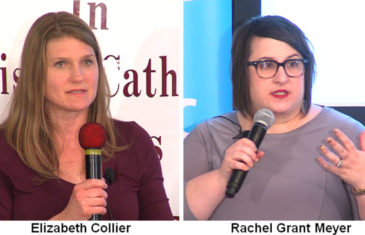 Elizabeth Collier , and Rabbi Rachel Grant Meyer discuss the tension between U.S. border control and compassion for refugee seeking a haven in America. A program of AJC & IONA College at Iona College, New Rochelle, NY.
Read more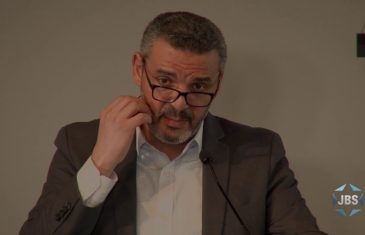 On Oslo's 25th anniversary, scholars discuss the lessons learned from the failed Oslo Accords and Gilead Sher describes his personal experiences as a negotiator between Israelis and Palestinians and how the 2-state solution is still possible.
Read more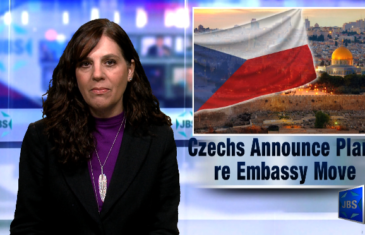 JBS News Update with Teisha Bader from April 26th, 2018 Stories Include: Arrest in 2017 Jewish Cemetery Vandalism, Czechs Announce Plans re Embassy Move, Teens Killed in Freakish Storm, IDF Attacked in WB, None Hurt, Report: Pompeo to Visit Israel Nxt Week, Envoys Slam Hamas re Gaza Fence Situation, Next Knesset Rabbi Could be Woman […]
Read more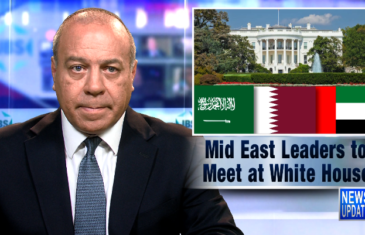 JBS New Update with Teisha Bader from February 26th, 2018 Stories Include: Egyptian Necropolis Discovered, Mid East Leaders to Meet at White House, Abbas' Health Questioned, Israel, Egypt Sign $15 Billion Deal, Iran FM Speaks About Downed Israeli Jet, Terror Thwarted at Temple Mount
Read more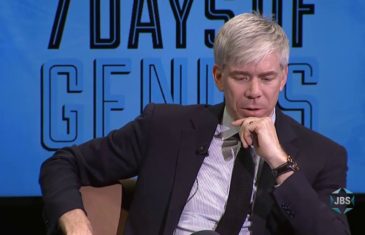 Historian and author Simon Schama discusses part two of his BBC/PBS series, "The Story of the Jews," which chronicles Jewish history from the Jews' expulsion from Spain in 1492 through the end of the 19th Century and the birth of early Zionism.
Read more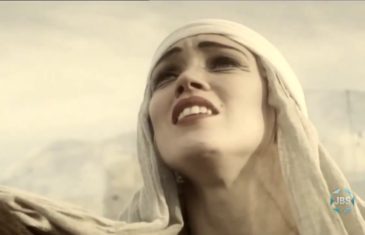 Maximilian Ehrenreich stars as 12-year-old Jewish boy in Hamburg who must deal with his religiously divided parents separation, his emerging puberty, and his falling madly in love with his new rabbi . Directed by Vivian Andereggen.
Read more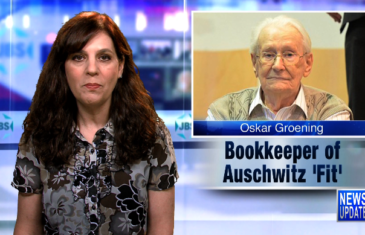 JBS News Update with Teisha Bader from November 29th, 2017 Stories Include: Terror Thwarted in Tel Aviv, Sarona Shooters Get Life Plus, Report: Israel to Replace Envoy to Amman, NATO, Israel Sign Exchange Agreement, Bookkeeper of Auschwitz 'Fit', Holocaust Denier Sentenced, UN Vote Seen in Times Square, Israel Thanks Those Who Voted Yes
Read more
Morton Klein, National President of ZOA , who appeared before a House Subcommittee considering moving the U.S. Embassy to Jerusalem, explains why he believes President Trump should make the move. With Mark S. Golub
Read more
JBS News Update with Teisha Bader from July 11th, 2017 Stories Include: US, Pal Officials Meet in Jerusalem, Casualties of 2nd Lebanon War Remembered, PM Meets with Irish FM in Jerusalem, Israel's Opposition Has New Chair, NYPD Probes Brooklyn Swastikas, Boston Memorial Repaired, Re-Opened, Court OK's Suit for Nazi-Looted Art
Read more