Award-winning filmmaker Michael King, director of the documentary "The Rescuers", that traces the efforts of heroic diplomats who rescued Jews during World War II, sits with Judy Gelman Myers on "New Jewish Cinema".
Read more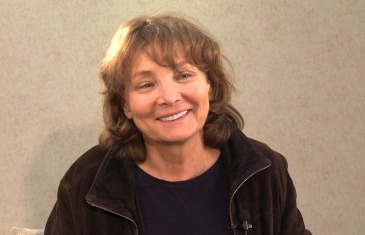 French director Diane Kurys describes her experience living on a Kibbutz during the 6-Day War, and how she used the story of her parents' meeting in a French internment camp, and what she knows of their subsequent life together, as the foundation for her latest film "For A Woman." On "New Jewish Cinema" with Judy […]
Read more
Israeli director David Fisher discusses the third and final film in his family trilogy, Six Million and One, in which he and his siblings retrace the steps of their father in Austria where he survived the Holocaust. With host Judy Gelman Myers.
Read more
Director Eve Annenberg discusses her film that crosses ultra-Orthodox youth with Shakespeare, "Romeo & Juliet In Yiddish". On Shalom TV's New Jewish Cinema with Judy Gelman Myers.
Read more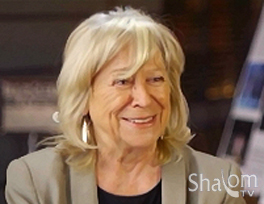 German film director Margarethe von Trotta discusses her film about Johanna "Hannah" Arendt, the German-born American Jewish philosopher was affected by covering the Eichmann trial, on Shalom TV's "New Jewish Cinema" with host Judy Gelman Myers.
Read more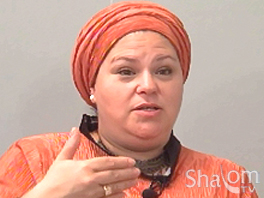 Director Rama Burshtein and "Fill The Void" lead actress Hadas Yaron talk about creating a film that portrays a complicated circumstance within an ultra-orthodox family in Tel Aviv. "New Jewish Cinema" hosted by Judy Gelman Myers.
Read more
Director Janet Tobias talks about making "No Place On Earth," her documentary about extraordinary people who lived in caves to survive the Shoah., with Judy Gelman Myers on Shalom TV's "New Jewish Cinema."
Read more