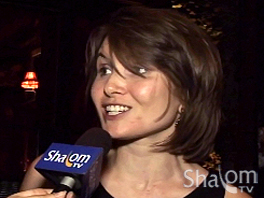 Meet young leaders Daniel Pincus and Lena Altman who are making a difference on the domestic and international Jewish scenes through AJC's exciting ACCESS program that involves the new generation in roles of global leadership. JBS' Jewish NYC."
Read more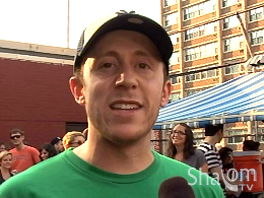 JDub Founder Aaron Bisman talks about the demise of his record label and the void it leaves in the Jewish music world while the DeLeon band premieres their new album, Cassata, at a rooftop party in Manhattan. A Shalom TV "Jewish NYC."
Read more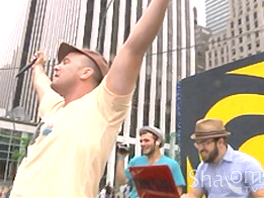 Jewish hip-hop artists Kosha Dillz and Diwon ride a float in the Salute to Israel Parade up NYC's Fifth Avenue, speaking with Shalom TV's "Jewish NYC" on their efforts to make Judaism relevant and intelligible to the younger generation.
Read more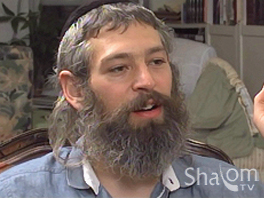 Hasidic reggae artist and international superstar Matisyahu talks about the school he and his wife recently founded, Lamplighters Yeshiva, as well as his music and career in an exclusive "Jewish NYC" interview with Sivan Hadari.
Read more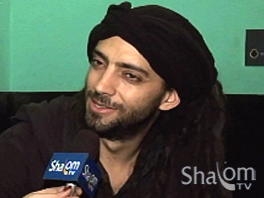 Some of the hottest performers on the world Jewish scene, including Israeli superstar Idan Raichel, kick off a "Birthright Israel Month" mega event in NYC. Shalom TV's Sivan Hadari meets with Idan and others at the afterparty at Le Poisson Rouge.
Read more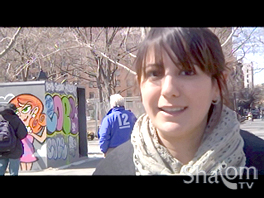 A model Sderot bomb shelter becomes an art installation when Artists 4 Israel bring their mission to Washington Square Park in NYC. Hear New Yorkers' reactions and from an NYU student who has lived with the terror in Sderot.
Read more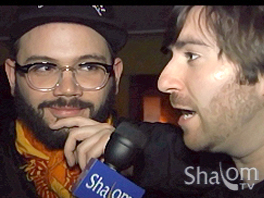 Meet the team behind Punk Jews, a new documentary series featuring musicians, artists, and activists who are expressing Jewish culture and Judaism in unconventional ways; and see the trailer for this exciting and innovative Jewish project.
Read more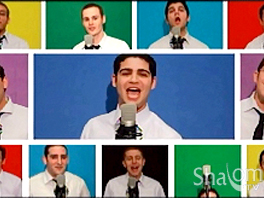 National sensation The Maccabeats–a Yeshiva University a cappella group whose YouTube Hanukkah video got 4 million views in a matter of weeks–talk with Shalom TV's Sivan Hadari at an Israeli Consulate party at Ronald McDonald House.
Read more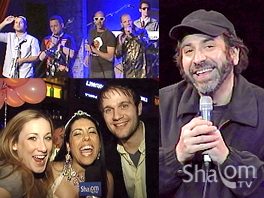 Purim-hopping in NYC! Sivan Hadari meets Israeli hip hop band HaDag Nahash, parties at the Queen Esther Ball, jokes around with Dave Attell, and throws her own Isramerica party with "From Date To Mate" stars Brett and Justin.
Read more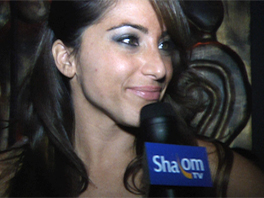 Meet Jewish party queen Nelly Rosenking at her "Nelly's Matzah Mayhem" party in New York City. Featuring Kosha Dillz and Sivan Hadari.
Read more