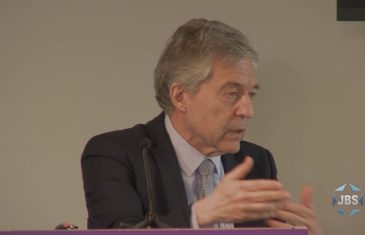 On the 25th anniversary of Oslo, a number of people involved in the process share their perspectives on the events of 1993. With Yossi Beilin , Ghaith al-Omari and Prof. Hilde Henriksen Waage .
Read more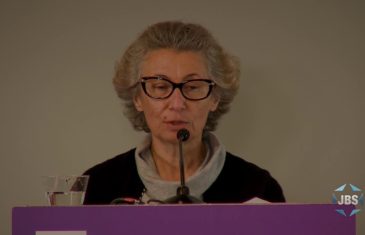 On the 25th anniversary of the Oslo Accords, scholars discuss the various reasons why Oslo failed. With former PLO negotiator Hiba Husseini, former U.S. Ambassador to Israel Dan Kurtzer, and Prof Avraham Sela of Hebrew University.
Read more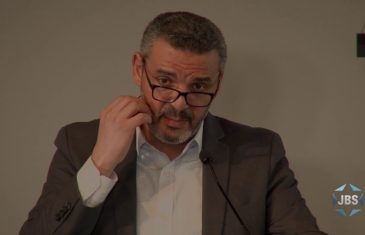 On Oslo's 25th anniversary, scholars discuss the lessons learned from the failed Oslo Accords and Gilead Sher describes his personal experiences as a negotiator between Israelis and Palestinians and how the 2-state solution is still possible.
Read more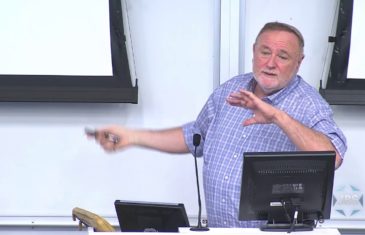 IDF Gen. Bentzi Gruber discusses the code of the Israeli army and tactics it uses to fight terrorism. From the Psychology Dept. of John Jay College Of Criminal Justice in NYC co-sponsored by Blacks and Jews in Conversation .
Read more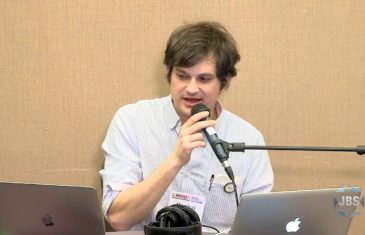 Israeli radio host Yochai Maital talks about the podcast and demonstrates its emotional impact by live-editing and narrating two stories from the show, both centering around two interfaith couples living in Israel. From Limmud NY 2018 in Princeton, NJ.
Read more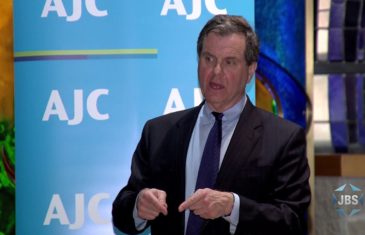 David Harris, C.E.O. of the AJC, discusses the ongoing Iranian threat and describes the way the Jewish people have fought back – and must continue to fight against — against all expressions of antisemitism. From Temple Sholom, Greenwich, Ct.
Read more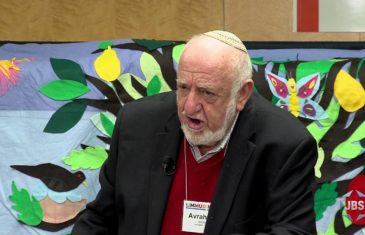 Jewish educator Avraham Infeld discusses the complexities inherent in the idea of Israel as a "Jewish" State in a lecture entitled "Understanding the Phenomenon Israel: Jewish State OR State for Jews?" From Limmud NY 2018 in Princeton, NJ.
Read more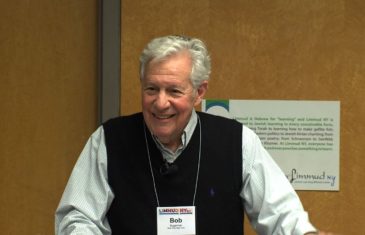 Board Member of the Israel Policy Forum and former Chair of the Conference of Presidents of Major American Jewish Organizations, Robert Sugarman, discusses the factors that make the Two-State Solution less likely, though an Israeli veteran group supports it. From Limmud NY 2018 in Princeton, NJ.C.
Read more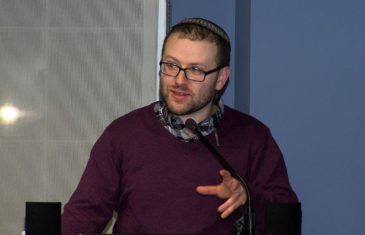 Leonard Stein of the American Sephardi Federation discusses the life and work of American Sephardi poetess Emma Lazarus, whose iconic sonnet is inscribed upon the pedestal of the Statue of Liberty. From the Center for Jewish History in New York City.
Read more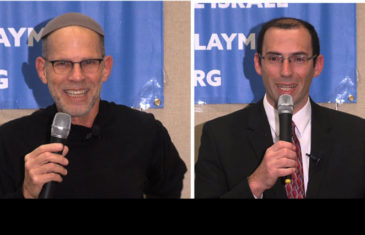 Social activist Aharon Pulver and legal activist Simcha Rothman discuss their battle against anti-Israel initiatives and corruption within Israel's judicial system. From West Side Institutional Synagogue, NYC.
Read more