Jews forced out of their homes in Arab lands offer personal accounts during an evening commemorating their exodus. With Danny Ayalon, Ido Aharoni, Gila Gamliel and Joseph Abadie. By Consulate General of Israel in NY and the Edmond J Safra Synagogue.
Read more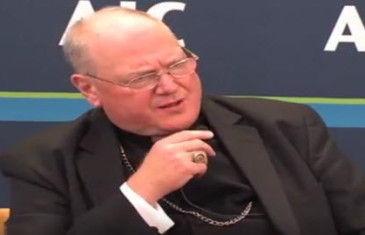 AJC celebrates the 50th Anniversary of the Vatican document "Nostra Aetate," the seminal text codifying mutual respect between Catholics and Jews. Cardinal Timothy Dolan, Archbishop of New York, discusses the importance of the document and interfaith dialogue with AJC's Noam Marans. From the AJC in New York.
Read more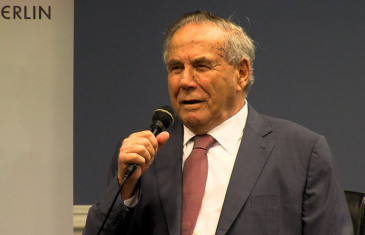 One of Israel's wealthiest individuals, Stef Wertheimer , discusses his philosophy of life with Jane Eisner . Program of the Leo Baeck Institute at the Center for Jewish History in NYC.
Read more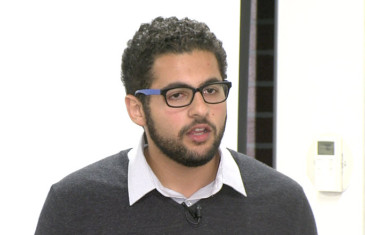 Hussein Aboubakr discusses how his journey – imprisonment in Egypt for research at the Israeli Embassy to asylum in US – has given him a sense of kinship with Jews & Israel. A program of The Israel Connection and StandWithUs, from the JCC of Stamford CT
Read more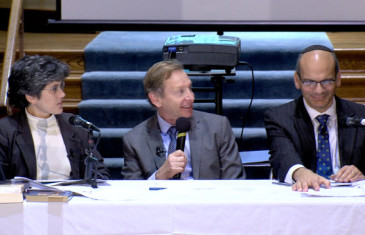 On the 50th anniversary of Nostra Aetate, Elena Procario-Foley and Rabbi Noam Marans discuss the Vatican's repudiating the Christ-killer charge, and the future of Jewish Catholic relations. AJC Westchester/Fairfield & Iona College.
Read more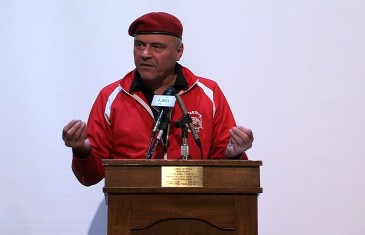 Curtis Sliwa , Assemblyman Todd Kaminsky and Yifa Segal urge combating BDS anti-Semitism and BDS. From Temple Hillel in Valley Stream, NY.
Read more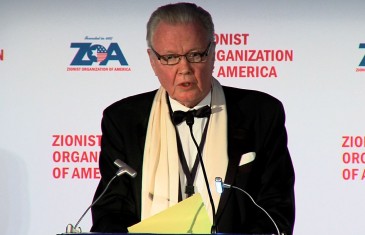 The annual ZOA Gala celebratin featuring actor Jon Voight, ZOA President Mort Klein, Israelis Ambassador to the US Ron Dermer and former Congresswoman Michele Bachmann .
Read more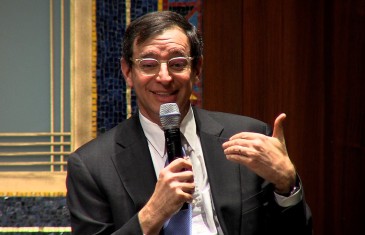 Seth Siegel sits with Bret Stephens and Dr. Arie Zaban to discuss Israel's groundbreaking work with water. A program of The Jewish Week & American Friends of Bar-Ilan University. Temple Emanuel Skirball Center.
Read more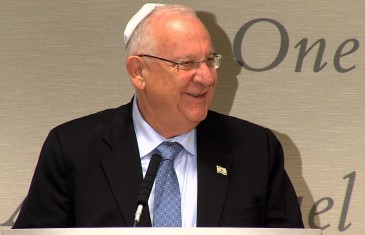 The President of Israel, Reuven Rivlin, addresses Jewish Pluralism in Israel before rabbis representing all movements of American Judaism. With Rabbis Rick Jacobs , Steven Wernick , Tzvi Hersch Weinreb . At UJA-Fed in NYC.
Read more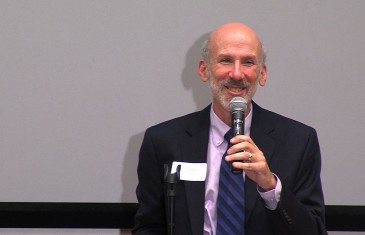 From the 4th Annual Saul Cohen JFS Lecture, Leonard Felder, Ph.D., prominent clinical psychologist and prolific author of books on Jewish Spirituality, will speak about "When Difficult Relatives Happen to Good People." He is the author of the book, Here I Am: Using Jewish Spiritual Wisdom to Become More Present, Centered, and Available for Life. […]
Read more