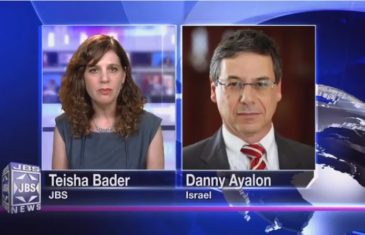 Israel's Former US Ambassador Danny Ayalon speaks about the deadly attack in Jerusalem on Friday, that left 2 Israeli Police Officers dead, and led to the closure of the Temple Mount, as well as the current Muslim protest of Israel's new security measures. With Teisha Bader
Read more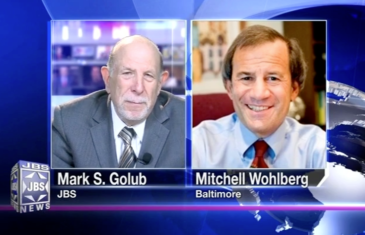 Mitchel Wohlberg, rabbi of Orthodox congregation Beth Tfiloh in Baltimore, MD, responds to the Chief Rabbinate of Israel's listing American Orthodox rabbis whose conversions they will not accept; and comments on the Wall controversy. With Mark S. Golub.
Read more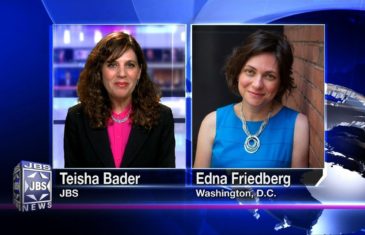 Edna Friedberg, a historian at the US Holocaust Memorial Museum in Washington DC, discusses the 75th anniversary of the 1942 mass deportation of French Jews at the Vel d'Hiv in Paris.  With Teisha Bader.
Read more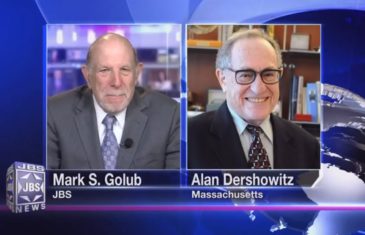 Alan Dershowitz, whose upcoming book is entitled "Trumped Up: how the criminalization of political differences endangers democracy," discusses the Kotel/Conversion controversy in Israel; Barghouti and the Forward; and Trump & Russia.  With Mark S. Golub.
Read more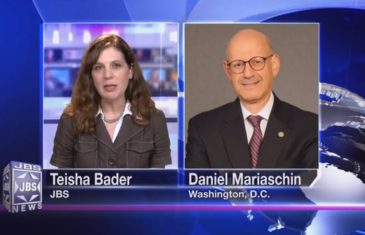 In this edition of In The News, we look at the UNESCO vote against Israel.  Dan Mariaschin, CEO of B'nai B'rith International, discusses two resolutions passed last week by UNESCO's World Heritage Committee, denying Jewish historic ties to Jerusalem and to Hebron. With Teisha Bader.
Read more
Jerry Silverman of the JFNA discusses the Netanyahu government's refusing to implement the compromise of the Kotel and explains why he chose to meet with the Israeli Prime Minister when other American Jewish leaders would not. With Mark S. Golub.
Read more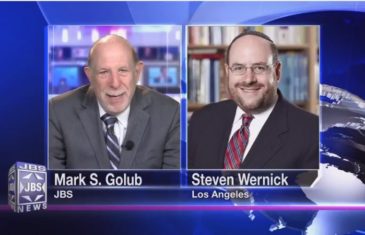 Rabbi Steven Wernick, CEO of the United Synagogue of Conservative Judaism, discusses the Israeli Cabinet decision to accede to ultra-Orthodox party demands and to refrain from implementing an egalitarian section at the Western Wall. With Mark S. Golub.
Read more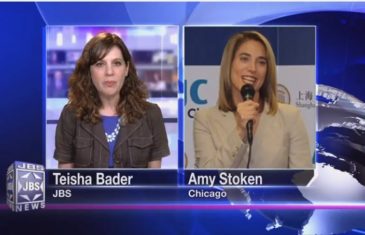 On this episode of In The News, Amy Stoken, AJC's Chicago Director, responds to Anti-Semitism at a Chicago Gay Pride Parade where Jewish participants with a Pride flag with a Star of David were forced to leave the parade. With Teisha Bader
Read more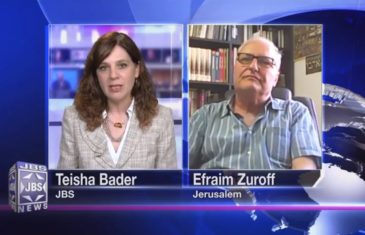 Chief Nazi-hunter of the Simon Wiesenthal Center, Efraim Zuroff, discusses recent trove of Nazi artifacts found in Argentina and the challenges of getting convicted Nazi war criminals to actually serve time. With Teisha Bader.
Read more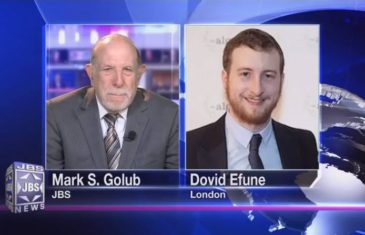 Dovid Efune, Editor-in-Chief of The Algemeiner, discusses The Forward's decision to run a paid ad by Jewish Voice for Peace in support of Marwan Barghouti, a Palestinian serving 5 consecutive life sentences in an Israeli prison. With Mark S. Golub.
Read more