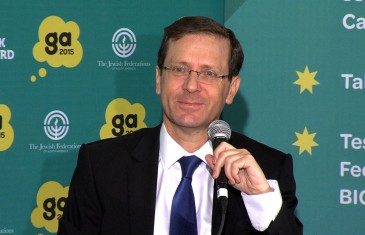 Isaac Herzog , Yehuda Kurtzer , and author Jennifer Teege , headline an evening plenary at the 2015 JFNA General Assembly.
Read more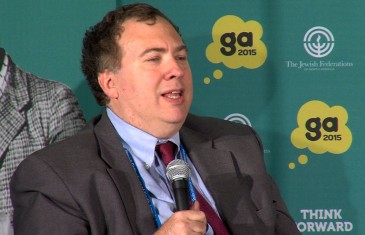 David Makovsky , Ilan Goldenberg and Laura Blumenfeld , who all worked on Kerry peace initiative, discuss the reasons for its failure. With Ron Kampeas at 2015 JFNA GA.
Read more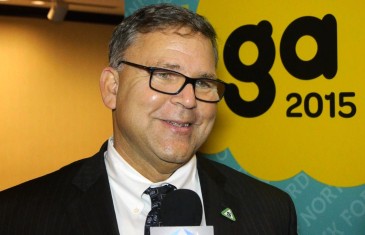 At the conclusion of the 2015 JFNA General Assembly, Jerry Silverman shares some of his favorite moments from the GA and expresses his hopes for the Jewish future. With Mark S. Golub from the 2015 JFNA GA at the Washington Hilton, DC.
Read more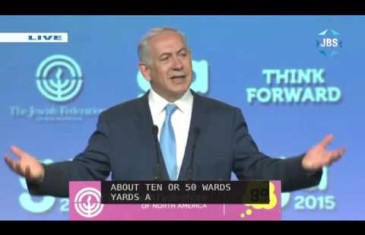 Israeli Prime Minister Benjamin Netanyahu addresses the General Assembly of the JFNA.
Read more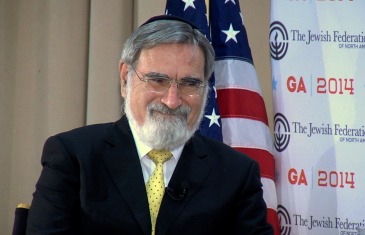 Global religious leader and former Chief Rabbi in the UK Lord Rabbi Jonathan Sacks sits with Mark S. Golub at the 2014 JFNA GA to discuss the Jewish Tradition and his perspectives on issues facing world Jewry.
Read more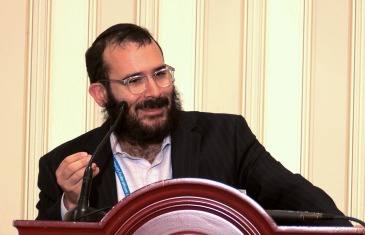 From the 2014 JFNA GA, a session entitled "Doing Jewish in College and Beyond: Effective Ways to Engage Young Jews". With Andrew Borans , Zvi Drizin , and Jonathan Kessler .
Read more