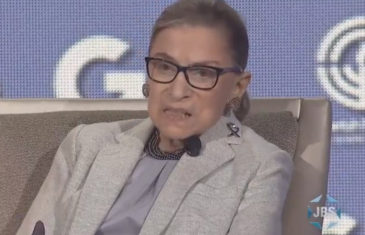 Supreme Court Justice Ruth Bader Ginsburg discusses her judicial philosophy and a number of critical issues on the American scene with Kenneth Feinberg, the "Pay Czar" who oversaw compensation to victims of 9/11. At 2016 JFNA GA.
Read more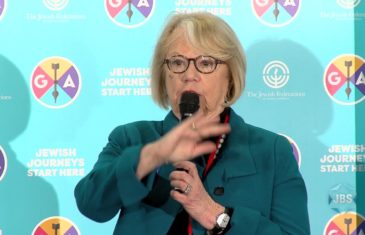 Ann Lewis, Co-Chair of Jewish Women for Hillary, talks to JTA Editor-in-Chief Andrew Silow-Carroll about the Clinton camp's strategy for earning Jewish votes, the personal toll of the long campaign trail and what went right and wrong. From the 2016 JFNA GA in Washington, DC.
Read more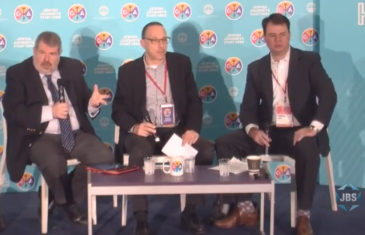 Professional pollsters Nathan Klein and Mark Mellman discuss the outcome of the 2016 presidential elections with Nathan Guttman . From the 2016 JFNA GA in Washington, DC.
Read more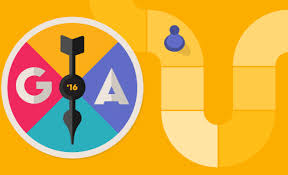 The introductory Plenary session of the 2016 General Assembly, featuring many speakers, panel discussions hosted by Meet the Press moderator Chuck Todd, and a keynote address by Rabbi Lord Jonathan Sacks. From the 2016 JFNA GA in Washington, DC.
Read more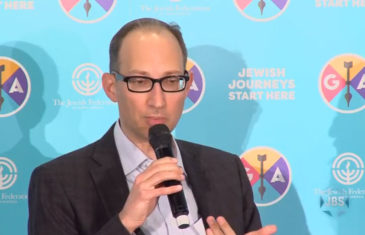 President of the American Health Policy Institute Tevi Troy speaks with Editorial Director of Mid-Atlantic Media Joshua Runyan about President Obama's legacy and the new presidential administration. From the 2016 JFNA GA in Washington, DC.
Read more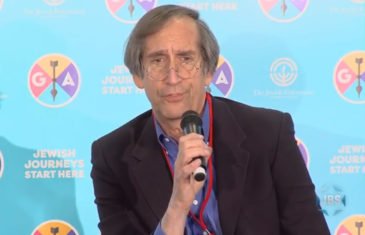 Moment Magazine Editor Nadine Epstein and former U.S.-Middle East policy analyst Aaron David Miller discuss the changing relationship between American Jews and Israel, U.S.-Israel relations and what the new administration will do to address the Israeli-Palestinian conflict and the elusive quest for peace. From the 2016 JFNA GA in Washington, DC.
Read more
Explore new models for building inclusive communities and welcoming interfaith families, and discuss strategies for reaching households that have yet to be engaged. Featuring Executive Director of Big Tent Judaism Rabbi Kerry Olitzky, Founder of Sha'ar Communities Rabbi Adina Lewittes, and Senior VP of NuRoots Sara Myers Allen. From the 2015 JFNA General Assembly in […]
Read more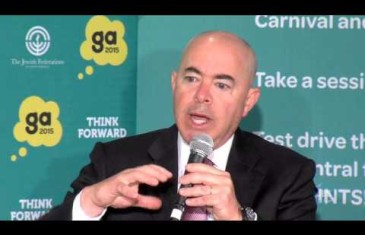 Cuban-born American Jew Alejandro Mayorkas, former director of USCIS in charge of immigration and refugee resettlement, discusses U.S.'s ailing immigration system and the balance between security and welcoming refugees. With The Forward's Nathan Guttman.
Read more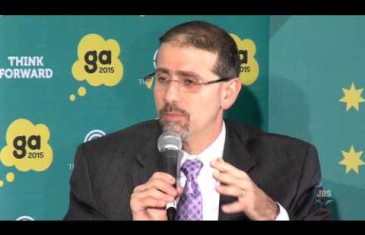 U.S. Ambassador to Israel, Daniel B. Shapiro, discusses the current U.S.- Israel relationship with Jacob Kamaras, Managing Director and Editor in Chief of the Jewish News Service. From the 2015 JFNA GA at the Washington Hilton in Washington, DC.
Read more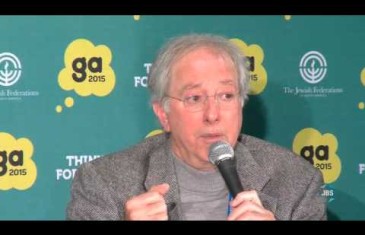 Ambassador Dennis Ross discusses the Iran Nuclear Deal, the Obama-Netanyahu relationship, and the U.S.-Israeli relationship that Ross addresses in his book, "Doomed To Succeed." With Gary Rosenblatt at the 2015 JFNA GA.
Read more