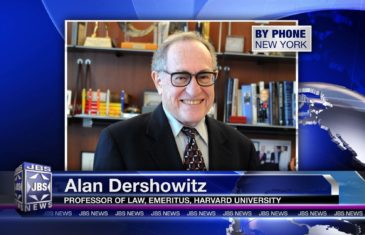 Harvard Law Professor Emeritus Alan Dershowtiz responds to Sen. Bernie Sanders' accusation that Israel used "disproportionate force" in Gaza and explains why neither Sen. Sanders nor J Street are "pro-Israel." JBS's "Election 2016" with Mark S. Golub.
Read more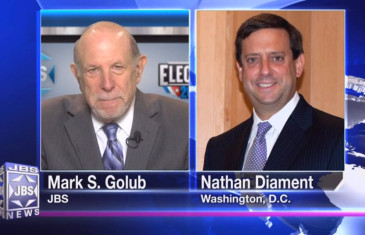 Nathan Diament, Exec. Dir. for Public Policy at the OU, discusses the OU's criticism of Sen. Bernie Sanders for his criticism of Israel's "disproportionate" force in the Gaza War; and reviews all of the candidates' stand on Israel. With Mark S. Golub.
Read more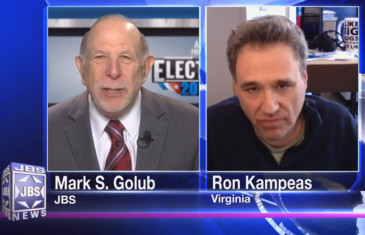 Ron Kampeas, Washington Bureau Chief of the JTA, discusses Jewish leadership attitudes relating to the Democratic and Republican candidates and their respective positions on Israel; and comments on Donald Trump's appearance at AIPAC. With Mark S. Golub.
Read more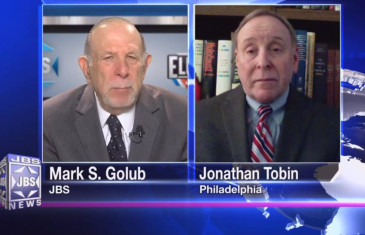 As the primary races heat up in New York, Jonathan Tobin, Senior Online Editor for Commentary magazine, discusses the Jewish community's attitudes regarding Hillary Clinton, Bernie Sanders, Donald Trump and Ted Cruz. With Mark S. Golub.
Read more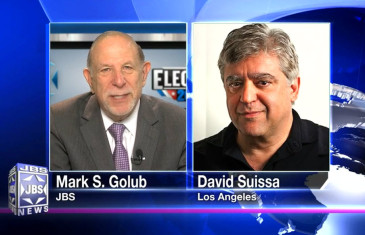 David Suissa, Publisher and columnist for the Jewish Journal of Greater Los Angeles, discusses the reasons why Donald Trump received a positive response from the AIPAC audience as well as the concerns he has about his candidacy. With Mark S. Golub.
Read more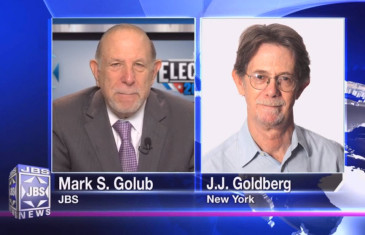 JJ Goldberg, editor-at-large of the Jewish Forward, discusses the controversy over Donald Trump's remarks at AIPAC critical of Pres. Obama and AIPAC leadership's chastising both Trump and those in the audience who applauded. With Mark S. Golub.
Read more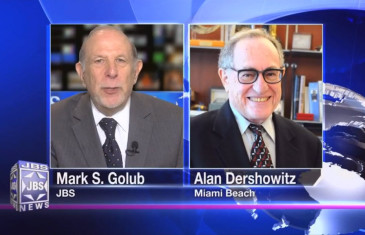 Harvard Law Professor Emeritus Alan Dershowitz comments on President Obama's nomination of Merrick Garland for the Supreme Court and criticizes the political establishment for its partisanship. Also comments on Trump & Sanders. In The News with Mark S. Golub
Read more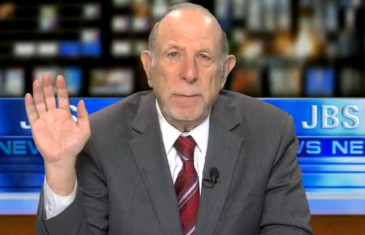 Mark S. Golub explains why it is hypocritical and outrageous for the media to equate Donald Trump's raising his hand at a rally with the Nazi salute of Adolph Hitler, and why it is also inappropriate for American Jews to do the same.
Read more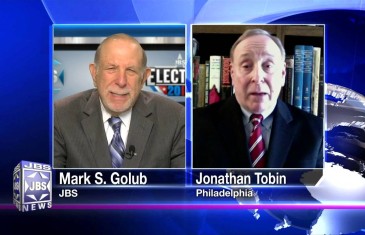 The Senior Online Editor of Commentary Magazine, Jonathan Tobin, discusses the Jewish reaction to Donald Trump and the overall themes in this year's primary elections. JBS's "Election 2016" with Mark S. Golub.
Read more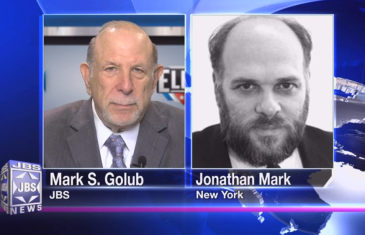 The Associate Editor of the Jewish Week of New York, Jonathan Mark, discusses Donald Trump's failing to repudiate the endorsement of the KKK and David Duke with Mark S. Golub. Another in JBS's series "Election 2016."
Read more