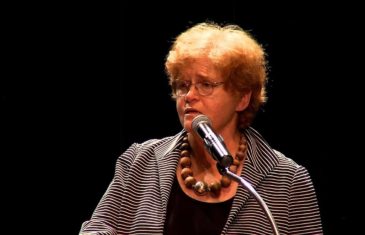 Leading Holocaust historian and author, Deborah Lipstadt , delivers the keynote address at Steve Israel's conference on "Local and Global Antisemitism" at LIU Post. With Dani Dayan and Evan Bernstein .
Read more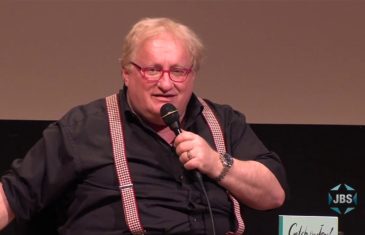 What Do Americans Really Think of Israel?  is the subject author Tuvia Tenenbom discusses and how many Americans mask a seething anti-semitism as evidenced in his new book "The Lies They Tell." With The Algemeiner's Dovid Efune.
Read more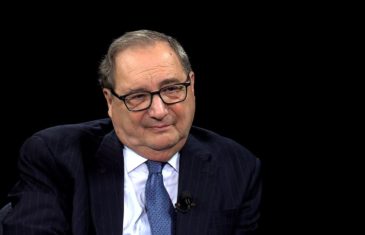 National President Emeritus of the ADL Abe Foxman reflects on the ADL and discusses the work of fighting discrimination and anti-semitism today. With Mark S. Golub on L'Chayim.
Read more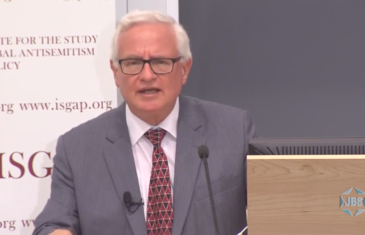 Eran Lerman, former member of the Israeli National Security Council, talks about the totalitarian ideologies of Nazism, Communism, and Islamism and how they worked in tandem to foster violent antisemitism. A program of ISGAP.
Read more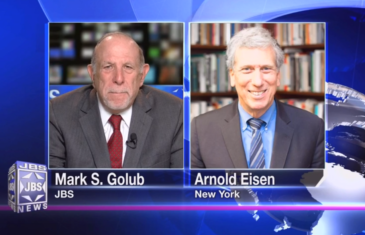 The Chancellor of the Jewish Theological Seminary of America discusses the ways the BDS Movement is inherently anti-Semitic, the real dangers it poses to Jewish college students, and his suggestions for combating it. With Mark S. Golub.
Read more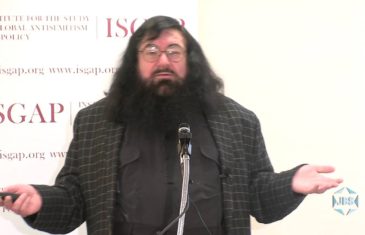 Holocaust Researcher Dovid Katz describes the efforts made by Eastern European governments to equate Nazi crimes with those of the Soviets, and how this deliberately undermines the unique tragedy of the Shoah. A program of ISGAP from the ISGAP Center.
Read more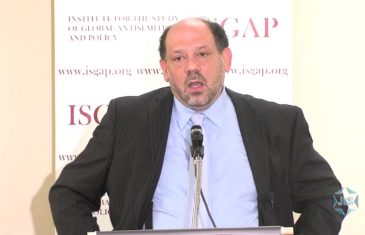 European Affairs Correspondent Benjamin Weinthal of The Jerusalem Post discusses how BDS is gaining traction in Europe and how the new EU labeling of West Bank goods reflects this. A program of ISGAP from the ISGAP Center.
Read more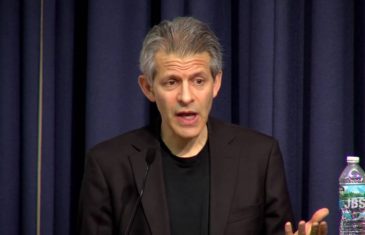 Author and Harvard professor Daniel Goldhagen talks about the resurgence of Antisemitism across the world and why it recurs throughout World history. Part of the Global Conference on Antisemitism at Kean University.
Read more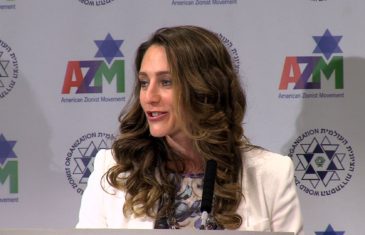 Ambassador Danny Danon, Malcolm Hoenlein, Kenneth Bob and Brooke Goldstein suggest ways to combat the global BDS campaign to delegitimize the State of Israel. A program of the American Zionist Movement and the World Zionist Organization at UJA-Federation
Read more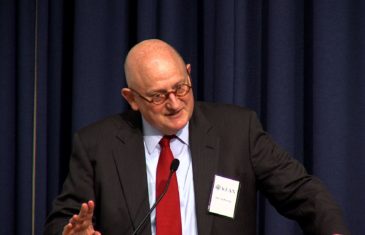 Ira Forman, U.S. Special Envoy to Monitor and Combat Anti-Semitism, discusses the growth of anti-Semitism in Europe and what the U.S. State Department does to combat it. JBS coverage of Kean University's Conference on Global Anti-Semitism, March 2016
Read more