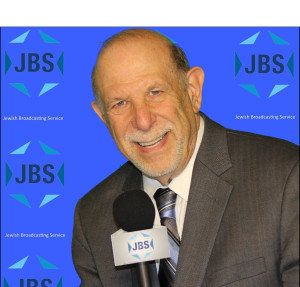 We are sorry to have to tell you that a pipe burst two floors above our JBS offices and flooded the floors below.
As a result, JBS is regrettably off the air until later today.
This also means we will not be able to televise today's Rosh Hashanah services from Central Synagogue though we hope to televise tonight a prior Friday night service from Central Synagogue.
There will also be changes in the JBS Schedule for the rest of the weekend.  Depending upon when the Fire Department permits us to re-enter the building, there also may be changes in the JBS Schedule for the beginning of the week.
I am especially sorry that this flood occurred on the Second Day of Rosh Hashanah because I know that many of you now celebrate the New Year on JBS.
Obviously, a flood is beyond our control.  But JBS will be back on the air this afternoon and we will have everything back in order as soon as we possibly can.
I thank you for your understanding and patience.
And once again, all of us at JBS wish you the healthiest and sweetest Jewish New Year.
Shanah Tovah uM'tukah.
Rabbi Mark S. Golub
JBS
(34)